9 Essential eCommerce Website Optimizations to Boost Holiday Sales
What is eCommerce Website Optimization?
E-commerce optimization, also known as
eCommerce Optimization Services
, is a comprehensive strategy for enhancing your website and encouraging visitors to convert into customers. Everything on your website, starting from navigation to design, content, and product descriptions, should intentionally entice visitors toward the ultimate objective while purchasing your items or services. Some of the best converting e-commerce websites are
Amazon
, Flipkart, Snapdeal, and Myntra.
So, let's look for
how to increase my eCommerce sales
and steps to retain the website's organic traffic.
How to Boost E-Commerce Sales For My Website?
You know how essential it is to rank higher than your competitors on Google in order to increase sales if you run an e-commerce business. However, if you don't have effective search engine optimization techniques up your sleeve, you'll have a pretty hard time ranking higher than your rivals.
Checking the following techniques to boost your e-commerce store's average order value and conversions to sales this holiday season using advanced
woocommerce optimization
–
1. Share Your Last Day to Ship
Sharing your last day to ship on your site can help your customers plan their purchases, especially if they want to gift their lovers.
2. Give Discount On Items Added from Your Mini Cart
A slide-on e-commerce website with a mini cart shows you what's in your shopping cart and simply picks items added to your basket with no visuals or interactivity. To manage such circumstances,
e-commerce optimization services
are helpful for different types of businesses. If your visitors are purchasing any items, you can provide a further discount, free product, or exceptional perk if the customer adds another or the complimentary item to their cart to total above $75.
3. Make The Copy for Last-Day Shipping More Relevant
Instead of just stating "last day to ship" and providing a date, say "This arrives by Jewish New Year, Christmas, the Solstice, etc..." depending on the product. If it's a Christmas item or anything connected to the holiday, then you're in luck. You can simply provide additional discounts to level up your sales.
4. Don't Forget Diwali and Other Holidays
Many different religions consider holidays around this time of year; however, their events receive less attention. Promotions tailored to this audience allow your store to reach more than 4 million consumers seeking or receiving presents.
5. Notify Your Affiliates About Your Upcoming Sales
If you have mutually beneficial affiliates in your program (partners who add more value than just bring advertisements or block their own traffic using a browser extension), give them at least three weeks' notice of your holiday special offers. This step along with
eCommerce content optimization
will surely encourage sales at your e-commerce website.
6. Create An Opt-In V.I.P. List
If your average customer visits your site twice a year, gather a database of people who made four or more purchases during the year. Thereafter, create a private login for them or tag their account in your database so that they may only access unique offers at checkout. Email these V.I.P.'s and request them to join you in a secret space or email list where you can announce all Black Friday and Cyber Monday deals, as well as custom specials exclusively for them. Make clear in the email that it's because they're one of your preferred customers, and they'll continue to receive these bespoke offers all year as a way to show thanks.
7. Wish You Customers On Their Happy Occasions
Celebrating people's life events is a frequently neglected approach in holiday marketing. If your clients' birthday is on the same day as a major holiday, you shouldn't miss either of them and pay the required attention to both the festive.
8. Ramp Up Your Customer Support
When you're trying to make a positive customer experience, your contact info must be easy and accessible on your e-commerce website's official page. This way, if people have questions about their orders, all they need to do is check to get the answers. Highly-acclaimed
customer service
is the main element of
successful eCommerce businesses
. That's challenging to provide good customer care when you're doing everything yourself. Still, customers must know what they are getting from your company in advance, so they don't feel taken advantage of or misled by unclear policies like shipping times and discounts/deals. Customer satisfaction with retailers has been steadily declining for years now - if companies want their numbers back on track, then clear communication about all aspects of purchase will help!
9. Treat Your Employees & Customer Service Team Well
This aspect is very essential. By the holiday rush, your customer support team will be just as anxious as you are. Bring some doughnuts, coffee, and other surprises for them to enjoy. You can also offer them certificates and cash as prizes with objectives to encourage customer reviews and ratings. Every business leader should recall as many people's names as possible, particularly in customer service jobs. Thank them each personally for an excellent season's performance at the halfway and conclusion of the season. Host a customer support team celebration at the end of the last day to ship in order to commemorate your support staff, keeping your clients delighted.
What is a Better Conversion Rate For Your eCommerce Websites?
If you want to know
how to boost eCommerce sales
, then it's important to get a clear idea about your website's conversion rate. According to the report, the average rate of conversion is around 1% to 2% for e-commerce websites. Even if you are working strategically with
woocommerce optimization
, you can expect to get an excellent option of winning the sale about 2% of the time.
An e-commerce website's conversion rate is generally between 2% to 5% for today's businesses. Now that you want to make a significant difference, look for SB Infowaves to get world-class solutions for
eCommerce optimization services
and e-commerce website development. Contact today!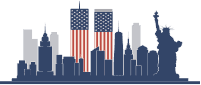 USA
Florida
S Beach St #100 Daytona Beach, FL 32114
United States Of America
joshua@sbinfowaves.com
+1-4073-743-746
Australia
Sydney
Rubix Alliance Pty Ltd Suite 305/30 Kingsway, Cronulla NSW 2230
sales@sbinfowaves.com
+61-1800-682-147
India
Kolkata
Adventz Infinity, Office No - 1509 BN - 5, Street Number -18 Bidhannagar, Kolkata - 700091 West Bengal
sales@sbinfowaves.com
+91-8335-038-522
India
Bengaluru
KEONICS, #29/A (E), 27th Main, 7th Cross Rd, 1st Sector, HSR Layout, Bengaluru, Karnataka 560102
sales@sbinfowaves.com
+91-9163-413-459
Unleash the Sales Beast Within and Watch Your Revenue Soar!
GET A FREE ANALYSIS OF YOUR WEBSITE NOW!