What Are The Salient Steps To Build A Successful Social Media Strategy?
From building a plan for developing a sharable content strategy to choosing the tools to manage your efforts or choosing the appropriate platform in social media, this step-by-step approach as is illustrated in this article from the
best digital marketing agency in Kolkata
will help position you for success. Now, it must be remembered over here that starting a strategy does not mean you must have a static approach that puts a bar on your creativity. Rather social media marketing strategy is like a living organism that can adjust and adapt itself according to your needs. Hence, if you are just starting to work with a new brand to set up and plan their social media campaigns or you are an entrepreneur, following these five steps will help you create an excellent strategy from scratch. Are you ready? Let's get started!
Establish your Goals
Have you ever begun a race without thinking about how you can cross the finishing line? Of course not! The same applies while preparing your social media strategy. For this, primarily identify your marketing goals and how you want to communicate them to your customers. Define both your short-term and long-term goals. This will help to increase your online presence, visibility, conversions, and sales. This implies that having your goals defined will aid you to reach the right market, on the right channels, with the right message at the right time.
Keep An Eye On Your Competitors
Find out who are your key competitors and identify what channels they are using to reach your consumers. Brainstorm and outline how your competitors are engaging with their customers, and how they communicate and use these as references. Our experience as one of the most prominent
social media marketing company in Kolkata
is that bigger players in the marketplace will most likely have the most engagement as they use the best content. Now, even though they might not be right in the same size as you but observing the big fish in the market will at least help you have an idea for doing a comparison. However- DO NOT COPY WHAT YOUR COMPETITORS ARE DOING! Rather use their information to begin your unique marketing campaigns.
Find Your Brand's Ideal Persona
Remember, numbers, in reality, do not make any sense. As one of the top
social media marketing agency in Kolkata
, we have observed that even though several businesses have countless followers, oftentimes these are not the correct representation of their target audience in the marketplace. Hence think about the stakeholders who will invest in the consumer journey of your products and services. Now, these people might consist of business owners, decision-makers, partners, specialists, or even your own employees. After this, evaluate each social media channel and think which will best help you to communicate with these stakeholders. For an instance, while you might use Facebook to reach out and communicate with your partners and employees, you might find it useful to use LinkedIn to reach the influencers and decision-makers. Creating an "Ideal Persona" for your brand's products and services will help you better understand your target for each platform.
Videos Are Queens
It is projected by many that by 2025, more than 85% of the internet traffic will be driven by videos. Now if this prediction is true, you need to make your brand a part of this projection. While a 90-second video will definitely bring more attention to the consumers than a 1000 words post, so use this information to post in a video format that will be easier to share and understand. In modern times, will the advent of several apps, video productions are not as expensive as before, with cell phones available to capture videos so easily. While it is also true, that a cell phone is not an ideal option for capturing videos, it can be considered a fantastic start until you can do things more professionally. In other words, never limit your creativity because of a paucity in your budget. Stories on Instagram and Facebook are great examples of the popularity of video marketing strategies on social media platforms.
Adjust and Move Forward
Finally, try to improve upon your brand's future content by looking at the results of your past content. Now, remember, this being a continuous process you as a digital marketer need to build up milestones to help measure and analyze what might work well and which content needs additional improvements. This you can do by viewing which social channels are providing better results and are within your budget so that you can generate additional paid campaigns to focus your efforts on specific opportunities.
Conclusion
Social media marketing can be a hard
job
. But its benefits are difficult to ignore. If you do not take it seriously, you will undoubtedly miss out on leads, customers, online visibility, and sales. Use these 5 social media marketing tips to fine-tune your strategy until you have created a winning strategy. Just remember, social networks are made for conversing with others. So you can even
contact us
– since if you do not make your audience a top priority, you will not see results And we can help you achieve that easily.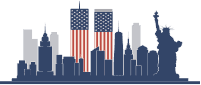 USA
Florida
S Beach St #100 Daytona Beach, FL 32114
United States Of America
joshua@sbinfowaves.com
+1-4073-743-746
Australia
Sydney
Rubix Alliance Pty Ltd Suite 305/30 Kingsway, Cronulla NSW 2230
sales@sbinfowaves.com
+61-1800-682-147
India
Kolkata
Adventz Infinity, Office No - 1509 BN - 5, Street Number -18 Bidhannagar, Kolkata - 700091 West Bengal
sales@sbinfowaves.com
+91-8335-038-522
India
Bengaluru
KEONICS, #29/A (E), 27th Main, 7th Cross Rd, 1st Sector, HSR Layout, Bengaluru, Karnataka 560102
sales@sbinfowaves.com
+91-9163-413-459
Unleash the Sales Beast Within and Watch Your Revenue Soar!
GET A FREE ANALYSIS OF YOUR WEBSITE NOW!