5 Most In-Demand Tools For PHP Developers To Use In 2022
One key thing that 2020 and 2021 have taught us during the COVID-19 Pandemic is that you essentially need to have a solid online presence if you want to achieve your business goals. And if you have not learned that yet and have not built your business's website – it is high time that you do so. For this, one of the easiest ways you can have a website built is to build it with PHP. The latest version of this programming language is PHP 8.5 which is an open-source, general-purpose scripting language that is widely used to build interactive and dynamic websites. Hence if you are using the right PHP development tools any
PHP web development company in Kolkata
can easily create engaging, feature-rich, and innovative websites that can match any other websites across the world. Here is a list of five selected PHP development tools that captured the attention of web development communities this year:
1. Cloud9
Cloud9
is an open-source cloud IDE (Integrated Development Environment) that offers an environment for a plethora of coding languages (PHP, JavaScript, C/C++, Python to name a few). Using this IDE, developers can initiate coding immediately with a pre-configured environment and create web applications with features like live preview and browser compatibility testing. Using Cloud9 PHP programmers can also collaborate with their colleagues using collaborative coding features. It is one of the most used IDE for PHP programmers that is used for creating and executing serverless apps, and even debug remotely, by allowing programmers to code in their browsers.
Cloud9 Features:
Real-time language analysis
Integrated debugger
Tabbed file management
Code reformatting
Built-in image editor
Cloud9 Specialties:
Platforms supported: Windows, Linux, Mac OS, and Solaris.
2. Codelobster
This is another IDE developed by
CodeLobster
software which is one of the most popular PHP development tools based on the growning followers of its community. CodeLobster supports most PHP frameworks like CodeIgniter, Symfony, CakePHP, Laravel, Joomla, Magento, and Drupal. With CodeLobster there is no need to remember the names of functions, arguments, attributes, and tags – it implements all these with autocomplete features for HTML, JavaScript, PHP, and CSS. With its internal PHP debugger, you can even validate your code locally. CodeLobster also supports major CMS like WordPress, Drupal, Magento, and Joomla.
CodeLobster Feature:
SQL manager
Syntax highlighting
Function parameters display
Code validator
Autocompleting of keywords, DOM elements, and their properties
CodeLobster Specialties:
Platforms supported: Windows, Linux, Ubuntu, Fedora, Debian, Mac OS, and Mint.
3. Sublime Text
If you are a part of a
PHP development company in Kolkata
and you are on the lookout for a test editor try Sublime Text. Since once you install certain packages and plugins you can make it a suitable editor for developing PHP applications easily. With a custom UI toolkit, Sublime Text is highly customizable and this cross-platform source code editor natively supports several programming and markup languages.
Sublime Text Features:
Split editing
Better command palette
Instant project switch
Plugin API
Distraction-free mode
Sublime Text Specialties:
Platforms supported: Windows, Mac OS, and Linux.
4. Eclipse
If you are searching for the best PHP development tools online, it is most likely that the search result will have Eclipse in the list.
Eclipse
is a complete development tool, with the liberty to choose from a broad range of plugins which makes it easy to simplify PHP codes. Eclipse also helps coders to customize and extend the IDE to address the needs of the project. Moreover, this PHP IDE can support both GUI and non-GUI applications and so this cross-platform PHP editor is ideal for large-scale PHP projects. Apart from PHP Eclipse supports languages like ABAP, Ada, C, C++, Haskell, COBOL, D, JavaScript, Fortran, Java, Julia, Perl, Lua, NATURAL, Prolog, Ruby, Python, R, Lasso, Rust, Scala, Groovy, Scheme, Clojure, and Erlang. Eclipse Features:
Content assist
Syntax highlighting
Formatting of code
Code navigation
Code templates
Eclipse Specialties:
Platforms supported: Windows, Linux, Mac OS, and Solaris.
5. Aptana Studio
This is an open-source PHP development tool that is used in integration with several client-side and server-side web technologies like HTML5, Ruby, Ruby on Rails, Python, and more.
Aptana Studio
supports a command-line interface and debuggers to make it easier for PHP app developers. It allows PHP developers to build and thereafter test their web applications in a unified environment. Aptana Studio comes with SFTP, FTP, and IDE customization and includes a wide range of attractive features to increase the coder's productivity.
Aptana Studio features:
Collaboration with peers via merge, pull and push actions
Set breakpoints, control execution, inspect variables
Supports latest HTML5 specifications
Git integration and built-in terminal
IDE customization
Aptana Specialties:
Platforms supported: Windows, Linux, Mac OS X, and Plugin for Eclipse
Conclusion
Each tool listed here is fully packed with awesome capabilities and features that permit PHP coders to create websites quickly and easily. Nevertheless, these PHP development tools are not the only ones available in the market. You can find many more paid and free PHP tools. So, if you are looking for a reliable and reputed web development company in Kolkata to build your website or put up a facelift on your existing one
contact us
for more details.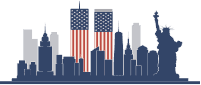 USA
Florida
S Beach St #100 Daytona Beach, FL 32114
United States Of America
joshua@sbinfowaves.com
+1-4073-743-746
Australia
Sydney
Rubix Alliance Pty Ltd Suite 305/30 Kingsway, Cronulla NSW 2230
sales@sbinfowaves.com
+61-1800-682-147
India
Kolkata
Adventz Infinity, Office No - 1509 BN - 5, Street Number -18 Bidhannagar, Kolkata - 700091 West Bengal
sales@sbinfowaves.com
+91-8335-038-522
India
Bengaluru
KEONICS, #29/A (E), 27th Main, 7th Cross Rd, 1st Sector, HSR Layout, Bengaluru, Karnataka 560102
sales@sbinfowaves.com
+91-9163-413-459
Unleash the Sales Beast Within and Watch Your Revenue Soar!
GET A FREE ANALYSIS OF YOUR WEBSITE NOW!