Shopify vs WordPress: What's the Difference?
You should be aware that Shopify and WordPress are two very distinct tools before we begin the process of comparing
Shopify vs WordPress
. Shopify is a well-known web platform that was created specifically to assist business owners in creating dependable online storefronts. Shopify is the e-commerce platform you need if you want a domain name, PayPal access, your own e-commerce plugin, a shopping cart, and other helpful features. It is obvious from the name that the emphasis is on helping customers with their shopping. Shopify offers a large selection of themes that you may alter to meet your unique demands and brand requirements. Additionally, there is a Shopify plan to fit everyone. Shopify is a hosted service, which is another point to note. This indicates that Shopify's servers provide you with all of your functionality. You don't have to be concerned about purchasing a web hosting or installing software. The idea is that everything you require to launch your store is already in your possession. Shopify is a SaaS product, so you don't actually own a copy of the software but can access it for a monthly charge.
So, what about WordPress?
First of all, you should be aware that there are two varieties of WordPress.WordPress.org as well as WordPress.com. While you host the.org version of the tool, a separate company hosts the.com version. The hosted version of WordPress.com is a SaaS solution that you pay for on a monthly basis, similar to Shopify. This solution is more of an all-inclusive solution that you may use to create and manage a variety of websites. WordPress.org, on the other hand, is e-commerce or website-building software that you install on your own web server. You can alter this open-source solution as much as you want. If you have coding skills, WordPress.org is an extremely flexible platform that is easy to use and customize.
Shopify vs WordPress: Pricing and Value
Shopify comes with a range of 3 pricing plans to choose from:
Basic: Everything you need to set up your shop, send out your products, and process payments - for $29 per month.
Shopify: Improve your company's performance with professional reporting and more staff accounts - for $79 per month.
Shopify: Get the most out of Shopify with our lowest transaction costs and custom reporting - for $299 per month.
Overall, if you stick to the lower tiers of Shopify, creating an eCommerce website may be rather inexpensive. Now let's take a look at WordPress. Because there are so many different variables at play, it is challenging to estimate with any degree of certainty the cost of a self-hosted WordPress eCommerce website for your business.WordPress site development software is free to download, however, the total cost of your e-commerce plan will rely on things like:
Chosen themes and designs– Some themes have a premium price tag, much like a qualified designer will.
Hosting – There are many different businesses that provide hosting, and many of them provide a variety of pricing options.
Integrations – To manage their stores, many business owners use a variety of integrations and plugins. If so, you may find that some of your plugins are expensive.
A WordPress eCommerce site may cost on average:
Annual hosting (managed): $350 each year
Ecommerce integrations: $180 per year
Premium theme: $150 one-off
Plugins: $100
Part-time developer guidance: $500-$2000
Depending on how you want to build your WordPress store, Shopify may end up being slightly more affordable overall.
Shopify vs WordPress: Templates
Now let's talk about how to use WordPress or Shopify to make your website seem excellent. After all, even if you have the best domain name, PayPal payment capabilities, and an SSL certificate, you won't earn sales if your website doesn't appear professional. Obviously, a great website is much more than just visually appealing. However, anyone who has ever visited a website with a poor appearance and promptly hit the return button will understand that appearances matter for your success as a business owner. You have options to improve the look of your website with Shopify and WordPress, respectively. The simplest approach to begin upgrading your online storefront is using free themes. Shopify provides a beautiful collection of templates with both free and paid choices to meet different demands. These templates are all expertly made and simple to customize. Furthermore, the designs are mobile-responsive, as you would anticipate from any site builder these days. WordPress is definitely the winner in any comparison between
Shopify vs WordPress
in terms of customization choices. Just be careful to select a safe template from a reputable source to prevent compromising the security of your website. Remember that both Shopify and WordPress have both paid and free theme choices. While free themes are excellent for beginners, pros frequently find paid themes to be far more appealing. Shopify vs. WordPress: Ecommerce or Selling Tools There are a number of features designed to make it easier for you to create and run an online store, and no eCommerce site-building tool would be complete without them. After all, we're primarily evaluating WordPress hosting and Shopify shop options with a focus on eCommerce. You receive all the incredible features that you would expect from a tool created exclusively for building e-commerce websites using Shopify. You are immediately directed to a dashboard after logging in to your service, where you can load email details, product information, and more. Shopify allows users to:
Effectively manage track, and organize their inventory.
Add comprehensive product descriptions, pictures, and pricing information.
Create personal customer profiles for users so they can share personal information and get more individualized recommendations for what to buy.
There are more than 70 different payment processors available, and multi-currency process calculations are also an option.
The ability to add new blogs and websites that improve and positively affect your online presence.
A feature that works with your email marketing tool to track down potential lost sales after a cart has been abandoned.
Add more blogs and web pages to increase brand awareness and enhance your reputation.
You can track customer and order information to make sure orders are completed.
Tools for categorizing products and services that make it easier for people to find the product or service they're looking for.
For the delegation of staff responsibilities, there are various staff login options.
The plugin you install with your WordPress account to access eCommerce functionality will determine the options offered for eCommerce from WordPress. The majority of users often use WooCommerce as their plugin of choice. Many of the features offered by WooCommerce are also found in Shopify, including the ability to sell both physical and digital products. Additionally, WooCommerce enables you to offer affiliate products with additional incentives as well as construct user-specific customer accounts for every individual user. In order to make products easier to track, you can segment them and establish product categories in a transparent and flexible environment.
Shopify vs WordPress: SEO and Content
Any business website's smooth operation depends on Search Engine Optimization (SEO). After all, you'll struggle with sales and visitors if you don't have excellent visibility in the search results. While paid advertising might increase sales, SEO is typically the simplest approach to sustain results over the long term. Your SEO plan is essential for long-term success whether you're using a WordPress plugin, BigCommerce, Wix, Shopify, or another platform to develop your website. Numerous products will be easier for customers to find on your website, and it might improve your reputation as well. So, how can Shopify or WordPress help you to improve your SEO strategy? Well, if we take a look at Shopify, the SEO elements are quite straightforward but trustworthy. You can access things like SSL to protect your website and show Google that you are deserving of being at the top of the search results. Additionally, if a page doesn't function or you change a page's name, 301 redirects are automatically created for you as well as XML sitemaps. Unfortunately, popular solutions like Yoast cannot be used on Shopify sites, but there are many useful SEO plugins that can be used instead and carry out similar tasks. Advanced Shopify editing can also be used to put your own SEO plans into action. The primary drawback of Shopify for SEO is how challenging it is to make super clean URLs. This is due to the fact that you consistently get things like /pages/ before your pages, etc. A simple URL structure is what Google prefers, as you can see in the Google search console. However, there is much more to SEO than just URLs, so you won't completely lose your chances of ranking just because your URLs are a bit janky. Now let's talk about WordPress. This company has outstanding SEO options, especially if you install Yoast, one of the most popular SEO tools available. The Yoast WordPress plugin thoroughly examines your content from an SEO standpoint and then provides step-by-step instructions on how you may raise your ranking. You can also create SEO-enhanced sitemaps and canonical URLs using Yoast for WordPress to prevent duplicating content. WordPress is also significantly superior at producing clear and straightforward URLs for your website. Added big benefit? You may host WordPress sites on any server, so you can pick one that is incredibly quick and dependable. Since shared hosting from Shopify won't place any restrictions on you, you'll still have access to the support and bandwidth you require as your company expands.
Shopify vs WordPress: Customer Support and Guidance
When purchasing a new tool for the first time, it is simple to forget the importance of customer support and guidance. You assume that you will pick up on a system very quickly and won't need customer service. However, it's always a good idea to be aware that help is available if you need it. One of the top eCommerce website builders for customer support is certainly Shopify. You immediately receive assistance when you purchase a plan. You can search through Shopify's extensive community forums and helpful support center to get answers to your queries. Overall, the service is quite simple to use and has a variety of support options: What about WordPress, then? Unfortunately, you won't receive any help when you sign up with WordPress because you're choosing a self-hosted platform. There is assistance available, however, it's frequently in the form of WordPress forums and customer sites. Work with a developer that specializes in WordPress if you want a more extensive kind of help. On the bright side, you will depend on other third-party providers for some of your support because a large portion of your WordPress experience will be provided through add-ons and plugins. It may be helpful to check for plugins from vendors with an excellent track record of customer support as you consider using WordPress to expand your e-commerce site.
Conclusion
It's obvious that business owners who want to start and manage their own eCommerce platforms have a lot of options thanks to both Shopify and WordPress. Both methods have advantages and disadvantages, and there is no one-size-fits-all approach to achieving the ideal eCommerce experience. However, we now have a better understanding of who works well with each platform thanks to our experiences with Shopify and WordPress.WordPress will give you the dynamic flexibility you need if you're seeking a blog and startup website with eCommerce features. On the other hand, Shopify is the tool for you if you're looking for something that's specifically made to give eCommerce functionality and you want constant support as you go. The good news is that both tools provide a plethora of rich features, a large number of templates, and a wide range of additional fantastic solutions. The WordPress software is absolutely free to use; the only costs are hosting and plugins when you're ready to launch. Shopify, in comparison, gives you a free trial to help you in getting started.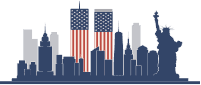 USA
Florida
S Beach St #100 Daytona Beach, FL 32114
United States Of America
joshua@sbinfowaves.com
+1-4073-743-746
Australia
Sydney
Rubix Alliance Pty Ltd Suite 305/30 Kingsway, Cronulla NSW 2230
sales@sbinfowaves.com
+61-1800-682-147
India
Kolkata
Adventz Infinity, Office No - 1509 BN - 5, Street Number -18 Bidhannagar, Kolkata - 700091 West Bengal
sales@sbinfowaves.com
+91-8335-038-522
India
Bengaluru
KEONICS, #29/A (E), 27th Main, 7th Cross Rd, 1st Sector, HSR Layout, Bengaluru, Karnataka 560102
sales@sbinfowaves.com
+91-9163-413-459
Unleash the Sales Beast Within and Watch Your Revenue Soar!
GET A FREE ANALYSIS OF YOUR WEBSITE NOW!