Objectives of Social Media Marketing
People are now able to connect in a thorough, modern way thanks to social media networks. Social media marketing enables organizations of all sizes to connect with their user and client bases in previously unheard-of ways. Learn the skills necessary to put an effective social media marketing plan into action.
What is Social Media Marketing?
Digital marketing that focuses on using social media platforms is known as social media marketing (SMM). Utilizing social media as a marketing strategy has become widespread and important across a wide range of businesses.
Why Set Social Media Marketing Goals?
Social media platforms can be used by business owners and entrepreneurs to instantly target audiences. Using digital marketing tools to set up marketing campaigns on social media profiles can assist in attracting new users and fostering personalized engagement with existing followers. Defining social media goals is another term for setting particular business goals and targets in the area of modern marketing.
Types of Content for Social Media Marketing
A crucial component of leveraging social media accounts as marketing tools is content strategy. Here are just three ideas to consider for your own high-quality content development needs, despite the apparent abundance of methods to use material on social media:
Influencer marketing:
You can collaborate with a well-known social media influencer to promote your good or service. Many brands will provide an influencer with free products in exchange for an unbiased review of those products from the influencer to their large audience of social media followers.
Stories:
Stories, a social media function, let specific users post items for a set period of time. Reposting material from your brand is a modern, extensive, and technologically advanced technique to spread the news about your business.
Video content:
With the availability of both recorded and live video possibilities, video content has maybe surpassed all other forms of social media interaction. Consider how you may produce distinctive videos that will distinguish your brand from the competition.
Objectives of Social Media Marketing
You should be able to dependably achieve your marketing goals with the help of social media initiatives. You could try to accomplish the following four things as a social media marketer:
Create and curate content:
You must dedicate time to content selection and creation if you want to succeed as a social media marketer. Get to know your audience. Be ready to participate in content marketing on a daily basis. Knowing when to do both involves knowing when to highlight your own content and when to add someone else's—possibly while also promoting your own product, service, or content.
Drive traffic:
Using popular social media networks to drive visitors to your own website can significantly increase your overall engagement and new product sales because social media consumers use these platforms frequently.
Encourage lead generation:
Potential clients could also be potential followers on social media. Create social media content that people want to share with their friends and family by focusing your social media strategy and marketing initiatives on this goal. If their family members follow you, you now have the right to market to them directly in the near future without any buffer.
Increase brand awareness:
Your social media presence gives you the chance to define your brand in real-time, in hours, minutes, and even seconds. Each social media update you make makes it easier for consumers to get to know the distinctive personality of your brand.
Tips for Creating a Social Media Marketing Plan
Planning a successful
social media marketing
strategy involves many steps. To help you create one that works for you, take a look at these eight social media marketing suggestions:
Define your target market:
With the help of social media marketing, you can pinpoint and work to expand the base of your most engaged customers. Find out the demographics you're appealing to and what makes them tick. For instance, you should use a different strategy than you would if Gen Xers were your target market if you're marketing to millennials on social media.
Check social media metrics:
You may measure things like competition analysis—how you're doing in comparison to other competing brands—and engagement rate—how, why, when, and what kinds of people are engaging with your content—using a wide range of social media analytics tools. One of the key reasons social media has emerged as such an innovative and successful new marketing tool is because of this type of "social listening."
Optimize your content:
Make every effort to make your material as sticky and viral as you can. Think about the popular hashtags, as well as the memes and talking points that are permeating online conversations. Keep up with search engine algorithms by using
SEO (search engine optimization)
.
Pick the right platform:
The ideal social media channel for one campaign type could not be the ideal channel for another. Remember that you may always customize separate material for various apps. Similar to this, think about the best format for any marketing campaign—a video might be better for one idea, while a straightforward photo ad might be enough for another. For the same product or service, you can launch completely diverse
social media marketing campaigns
tailored to each specific social media platform.
Encourage sharing:
Social media is, by nature, a sharing platform. Make sure your material encourages reposting. When it feels appropriate, use hashtags, but also try to provide material that is compelling enough to stand on its own.
Think outside the box:
Don't fall back on templates; you need to discover a way to stand out in a world of constant engagement from every brand under the sun. Consider creating a humorous video lesson on how to utilize your product or service in place of, say, a typical advertisement.
Use click-through ads:
Seize the opportunity to leverage social media advertising to send people directly to an e-commerce experience so they can make a purchase, subscribe, or interact with you in another way.
Utilize management tools:
You may schedule your posts and interactions for the foreseeable future using social media management tools. In this manner, you avoid having to think of a plan of action on the go. Even with this allegedly quick-fire manner of marketing, you may still be deliberate and analytical. At
SB Infowaves
, we offer social media marketing to small businesses, big organizations, and businesses with multiple locations. Our social media marketing experts can help you with your campaigns whether your own a startup or a Fortune 500 company.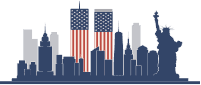 USA
Florida
S Beach St #100 Daytona Beach, FL 32114
United States Of America
joshua@sbinfowaves.com
+1-4073-743-746
Australia
Sydney
Rubix Alliance Pty Ltd Suite 305/30 Kingsway, Cronulla NSW 2230
sales@sbinfowaves.com
+61-1800-682-147
India
Kolkata
Adventz Infinity, Office No - 1509 BN - 5, Street Number -18 Bidhannagar, Kolkata - 700091 West Bengal
sales@sbinfowaves.com
+91-8335-038-522
India
Bengaluru
KEONICS, #29/A (E), 27th Main, 7th Cross Rd, 1st Sector, HSR Layout, Bengaluru, Karnataka 560102
sales@sbinfowaves.com
+91-9163-413-459
Unleash the Sales Beast Within and Watch Your Revenue Soar!
GET A FREE ANALYSIS OF YOUR WEBSITE NOW!