How Does SEO Help eCommerce?
SEO is a critical requirement for all e-commerce websites today.
First, your products need to rank higher than your competitors.
Second, those products must be displayed in the right way to entice potential buyers.
Third, you need to ensure that your potential customers find the products that they search for in the SERPs and click on your site.
It's quite clear that the major goal of e-commerce SEO is to improve the position of a website in search engine results. A well-designed and optimized website with high-quality, relevant content will rank better in search engines like Google, Bing, etc. leading to more visibility and visitors. In other words, e-commerce SEO focuses on improving your site to get leads and conversions. It's more than just adding keywords, creating blogs, and obtaining links. You must be aware of search engines and the consequences that they value.
Why does SEO matter for eCommerce?
It is needless to say that a big chunk of the world today shops online. That being said, each year, online shopping is getting bigger. With the
COVID-19 pandemic
, more and more consumers are prioritizing online to buy everything from luxury items to groceries. According to Statista, a German database company specializing in market and consumer data, by the end of 2021, there will be a whopping 2.14 billion global online buyers. Another study conducted by
SEMrush
shows that 38% of retailer traffic comes from organic search. E-commerce SEO, in this aspect, is a great tool to get the most out of your online business, increasing your sales. It can increase your organic search traffic helping your eCommerce site rank higher in search engines.
Both at home and on the go, so many users use Google to make their purchasing decisions. Hence, it's a necessity to have a search engine optimized website and product pages. Otherwise, you basically lose access to qualified and interested eCommerce customers since your product doesn't show in the SERPs for not taking the help of
eCommerce SEO services
.
A list of top eCommerce SEO services to think about
In our technical SEO inspections, we go through more than 250 recommendations. However, here's a small list of eCommerce SEO services that you should consider.
Technical SEO Services
Conducting Detailed SEO Audits
On-Page SEO Implementation
Schema Implementation
Conversion Rate Optimization
Link Building Services
Off-Page SEO Implementation
Steps to improving your eCommerce SEO strategy
Use these strategies to improve your eCommerce SEO strategy and achieve greater search rankings, site traffic, brand exposure, and conversion:
Reduce load time
Optimize for mobile
Resolve site errors
Enable canonical tags
Add customer reviews
Breadcrumbs are good
Content optimization is required
Site search optimization
Track your SEO
Best practices for eCommerce SEO
Now let's take a look at some of the best
SEO strategies
for eCommerce sites that aren't performing well. You'll need an eCommerce SEO strategy if you want customers to find your products more easily. And crossing the below-mentioned points off your list will make your strategy more effective.
Use important keywords
Make sure that your product information is appealing to consumers and search engines by making it simple for them to understand, find, and use. If you have visitors from many locations, consider including measurements in standard, metric, or both. To ensure that product pictures or photos are right the size and color, compare them to real things.
Design with shoppers in mind
It is vital that your website and product page design add to, rather than detract from, the customer's purchasing experience. Even if you have the greatest, most wanted items in your field at the best pricing available, a buyer will become frustrated and go away from your site if they find it challenging to navigate or search.
Avoid cluttered, complicated URLs
A URL is an address by which a website visitor accesses a page on your eCommerce store. URLs may contain a lot of data in a little space. All possible components are categories, products, file types, and even behaviors (such as "_blank" to open a new link in a new window).
Use alt text in images.
If you have ever uploaded an image to a website, whether with a CMS or manually in HTML, you're probably familiar with alt text. Alt-text is a line of "alternate" text that is used in many situations. When a link is broken, the image can be displayed in its place (if applicable), or it may be shown when the user's cursor hovers over the picture in specific browsers.
Allow customer reviews
Reviews may help you improve product page conversions. According to research, around 90% of customers claim they are more likely to buy products with reviews even if they are dissatisfied. As a result, it's in your best interest to allow clients to express their thoughts after purchasing something!
Avoid duplicate content
If you're a company that sells goods manufactured by other firms online, you've probably received product descriptions straight from the source. While it's important to provide as much information about your goods as possible, you should do all that you can to avoid duplicating any product descriptions or product copies provided to you.
Why SEO is More Important for E-Commerce?
E-commerce businesses will benefit the most from SEO. In fact, many people believe that e-commerce stores must place a higher priority on SEO in order to rank and attract consumers.
But it isn't easy to rank an
e-commerce website
. You must cram keywords into tiny descriptions, ensure that your website is user-friendly, look for lagging pictures, and more. E-commerce SEO isn't simple.
What does SEO mean in e-commerce?
E-commerce SEO ensures that your website is visible on SERPs by improving your visibility on the web. Because a high-ranking page receives more visitors, you want yours to rank as highly as feasible. You have to make sure your website is optimized for search engines to boost the ranking of your web pages in SERPs. Every part of SEO optimization, from the keywords you choose to the technical structure of your online store and whether or not it is mobile-friendly, has a significant impact.
Conclusion
Many eCommerce business owners want to focus on growing conversions right away. While that's the right step to take, you need to understand that you're trying to make a step jump here. First, you need to do something so that the visitors are attracted to your website. Then you can do the needful to convert them into customers. Success will follow if you begin with eCommerce SEO. Let's have a look at our checklist for eCommerce SEO services:
Choose the appropriate set of keywords
Prioritize SEO for the homepage
Study your competitors
Optimize product pages
Use a responsive design
Simplify the structure of your website
Make backlinks
Reduce page load time
If you follow these procedures; your eCommerce site is sure to rank high in the search engines and generate more leads for your Conversion Rate Optimization (CRO) endeavors. Hiring the right
eCommerce SEO Agency
can make this job a piece of cake for you.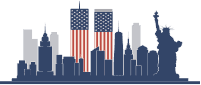 USA
Florida
S Beach St #100 Daytona Beach, FL 32114
United States Of America
joshua@sbinfowaves.com
+1-4073-743-746
Australia
Sydney
Rubix Alliance Pty Ltd Suite 305/30 Kingsway, Cronulla NSW 2230
sales@sbinfowaves.com
+61-1800-682-147
India
Kolkata
Adventz Infinity, Office No - 1509 BN - 5, Street Number -18 Bidhannagar, Kolkata - 700091 West Bengal
sales@sbinfowaves.com
+91-8335-038-522
India
Bengaluru
KEONICS, #29/A (E), 27th Main, 7th Cross Rd, 1st Sector, HSR Layout, Bengaluru, Karnataka 560102
sales@sbinfowaves.com
+91-9163-413-459
Unleash the Sales Beast Within and Watch Your Revenue Soar!
GET A FREE ANALYSIS OF YOUR WEBSITE NOW!