How Do I Optimize Local SEO for Multiple Locations?
Multi-location SEO refers to SEO that is tailored to and for each of the distinct business locations you have. This could encompass many areas across the nation or in different cities, metropolises, states, or locales. It simply entails using
local SEO techniques
across all of your company's locations.
How Do I Optimize Local SEO for Multiple Locations?
Make a webpage for each location on the internet (with a unique URL!)
Making distinct pages on your website for each location of your business is the first step in effective multi-location SEO. Here, we'll go over several crucial components that every page has to have.
A unique URL with the location name.
Such example www.mybusiness.com/dallas or www.mybusiness.com/locations/dallas, which are both extremely straightforward. This informs both users and search engines about the location for which the information is being displayed.
Location-specific metadata.
This is what appears in search results and also provides search engines with information about your page. Both your location information and your target term should be included. This could be something like:
Meta title: Best Painting Service in California | My Business
Meta Description: My Business provides the best painting service in California and the surrounding areas, including Lancaster, Quartz Hill, and Palmdale.
Location name.
The location name needs to be shown clearly on your location page, either as a Title Tag or an H2. This is probably the city or particular area you service.
Location address (and a map!).
For obvious reasons, the place's address must be included on your location page. It also helps to include an embedded map. You may boost the amount of time visitors spend on your website, provide a mechanism for them to receive directions without leaving it, and provide Google with more information about your location by integrating a Google map on your location page.
Location contact information.
Additionally, you must include location-specific contact data, such as a local phone number, email address, and social media accounts (if applicable). Along with your contact details, you can also choose to give a brief description of your area.
Structured data.
Structured data is a standardized backend coding format that provides Google with more details about your page.
Schema.org
is commonly used for this. You may provide Google with more detailed information about your location that will help Google find you for local queries by utilizing Schema markup on your location pages.
Optimize for location-specific keywords
The secret to actually appearing for pertinent queries on Google and other top search engines is to optimize for location-specific keywords. This stage isn't too difficult if you already have a well-established SEO plan with a list of keywords. Basically, you'll only need to localize those terms. Example:
Best plumber — Best plumber in California
HVAC repair company — HVAC repair company California
Cleaning company — California cleaning company
Additionally, you should conduct more in-depth local keyword research to find any keyword opportunities that you might be overlooking or that might improve your chances of success in that particular area. If your company has locations all over the US, for instance, you can discover that customers search differently depending on the region, state, or even the city. This may affect the keywords you concentrate on and the way you use your location in both your content and your keywords. If your terms aren't already well-known, you'll need to conduct some keyword research. Once you've identified your local keywords, you should organically include them in your content. This applies to both the headings on your location page and the body paragraphs.
Avoid duplicate content
It might be difficult to come up with fresh content when you're establishing location pages to convey the same thoughts for a different area, and you might think you can just copy and paste the same information across all pages and change the location names. If everything were that easy... Yet it isn't. Duplicate material is what that is, and Google and other search engines detest it. It's not good for SEO. In fact, it might hinder your website's potential to rank because Google will only index the page it considers to be the "original," which would negate the original intent of creating location pages. Create new, original content for each location page instead. Similar language can be used to express the same idea, but it's crucial to change it enough so that search engines recognize it as unique across different pages. Here, unique pictures and information about your particular areas will help distinguish!
Try to get local backlinks
Backlinks are links to your website that come from a domain that you do not control. Search engines interpret backlinks as a signal that your website is reliable and authoritative, both of which are crucial ranking considerations. Thus, obtaining local backlinks might improve your SEO for several locations. Here are some strategies for obtaining quality local backlinks:
Join the neighborhood Chamber of Commerce to have your location page highlighted on their website.
For a link back to your website as well as many other advantages, such as fostering a stronger community, consider sponsoring a neighborhood event, team, or group.
Join forces with a nearby company to exchange links.
Work together to have a local micro-influencer write about your company or highlight it on their website.
Composing guest blogs for regional companies.
Get your company mentioned in neighborhood articles.
Get the local media to cover your locations.
The difficulty with obtaining local backlinks for a company with multiple locations is that you have to expand this process across all of your locations. But it's worthwhile to give your SEO a boost!
For each location, create and optimize Google Business Profiles
This plays a significant role in effective SEO for numerous regions. For each location of your business, you must set up and maintain a Google Business Profile. A key component of local search is
Google Business Profiles
, which appear in the Google 3-Pack for local queries and in the Map results for pertinent searches. Additionally, Google Business Profiles include vital details that can influence potential clients in your favor. The advantages of Google Business Profiles are numerous, but I'll reserve that for another day (or you can click that link to read it at your leisure). This advice consists of two parts that are both crucial:
For each location, you must set up a Google Business Profile.
You must improve every profile.
Sounds easy, doesn't it? And it is, in fact! Just a few steps and some knowledge are needed. Create and/or claim your Google Business Profile for each location as the initial step.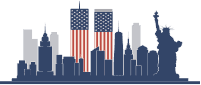 USA
Florida
S Beach St #100 Daytona Beach, FL 32114
United States Of America
joshua@sbinfowaves.com
+1-4073-743-746
Australia
Sydney
Rubix Alliance Pty Ltd Suite 305/30 Kingsway, Cronulla NSW 2230
sales@sbinfowaves.com
+61-1800-682-147
India
Kolkata
Adventz Infinity, Office No - 1509 BN - 5, Street Number -18 Bidhannagar, Kolkata - 700091 West Bengal
sales@sbinfowaves.com
+91-8335-038-522
India
Bengaluru
KEONICS, #29/A (E), 27th Main, 7th Cross Rd, 1st Sector, HSR Layout, Bengaluru, Karnataka 560102
sales@sbinfowaves.com
+91-9163-413-459
Unleash the Sales Beast Within and Watch Your Revenue Soar!
GET A FREE ANALYSIS OF YOUR WEBSITE NOW!