How You Can Find the Best WordPress Developing Company For Your Website?
Prima facie, let us understand that choosing the right WordPress developer is the key to building an excellent and user-friendly platform for your website. Hence irrespective of whether you want to reinvent or create a new website, selecting the wrong agency for developing your WordPress site may not only impact the popularity of your website but can also impact your business's growth as the website is the first thing that your customers and prospects see - since it is the face of your company in this digital world.
Why WordPress?
As one of the most experienced
WordPress development company in Kolkata
, we can assure the readers that it is hard to argue against WordPress when choosing Content Management System (CMS) for most websites. This is because WordPress is a framework that is widely understood, and it is open-source. This implies it is free and so, it is behind the creation of more than 41% of the world's websites. Actually, once any developer chooses WordPress for web development it opens the door to an ecosystem ripe with themes, plugins, and other customizable and ready-made tools. However, finding the right WordPress developer means more than just looking at past projects or going with the cheapest quote.
Hence, in this article let us look at how to pick the right WordPress development partner for creating the right and user-friendly system for your business.
1. Do Research
Researching the company's portfolio even before selecting the best WordPress development company for your requirement should be the topmost priority on your list. This is because it is extremely important to understand the company's past works to understand the quality of your selected WordPress developers in a better way. Additionally, it will also aid you to look for their approach or provide you with a better idea of whether they are relevant or not for your project. However, researching a portfolio is not the only thing for you to consider while selecting the best WordPress development company for your business.
2. Check Technical Proficiency
Secondly, it is also imperative that you must test the company's technical skills that you are going to collaborate with. Look for a company that is reputed for continuously updating its team with the latest development and trends in WordPress. You can check this by asking questions about their technical proficiency like HTML to WordPress conversion services, the latest features included in WordPress, and more.
3. Consider Reviews
It is important that you must do research about the company before finalizing your project with your desired WordPress website or
mobile app development
service. Hence, check their customer's testimonials to get their erstwhile client's experiences with the company. You can even ask them for the customer's contact details to get direct feedback from their customers. Additionally, you should also do research on their awards and relevant certifications which can help in proving the agency's expertise and proficiency in the domains they claim to work in.
4. Evaluate Team Collaboration
Understanding your desired agency's communication process is crucial before collaborating with your desired website development company. To evaluate their process of communication you as a would-be customer may even ask the following questions listed below:
Who will be the point of contact for issues or queries you have?
Are they available on different communication channels such as phone, video-conferencing, and email?
You can even ask them about the turnaround time of your project. Now many of the answers in this above-stated list might depend on the budget you have. For instance, for a low-value project, you might not find an answer if you ask for a dedicated account manager. However, for large projects, ensure that the agency's availability meets all your requirements. Always remember disintegration in the communication process could impact the success of your project. In addition, if your agency responds slowly, it is amply clear that you will face issues while working with them in the long run.
5. Measure Development Cost
Finally, even though it might look effortless, nevertheless considering the financial implications of your decision to hire a WordPress agency can be a tricky one. For example, some WordPress development service providers might charge a premium for their services, but in return, they provide significant support. While some others may be out of your range and provide you with lower services. Hence, we advise as one of the Best
WordPress Website Development service in Kolkata
to do considerable research on all aspects impacting the development cost. You can also do consulting with technical experts of other web development agencies to understand better what you should expect to pay to get your project accomplished in time.
Conclusion
Selecting a suitable WordPress development company for your business is somehow a complex task. And it can be even worse if you do not have any previous experience. This is because you will not be aware of the factors to be focused on when selecting the right one. Nevertheless, consider the tips shared in this
blog
in your planning process before saying '
yes
' to any company, or contact us for more details. We have been developing WordPress websites for more than 18 years for several clients across the globe and so we are confident that our developers will surely be able to cater to your needs.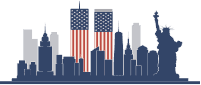 USA
Florida
S Beach St #100 Daytona Beach, FL 32114
United States Of America
joshua@sbinfowaves.com
+1-4073-743-746
Australia
Sydney
Rubix Alliance Pty Ltd Suite 305/30 Kingsway, Cronulla NSW 2230
sales@sbinfowaves.com
+61-1800-682-147
India
Kolkata
Adventz Infinity, Office No - 1509 BN - 5, Street Number -18 Bidhannagar, Kolkata - 700091 West Bengal
sales@sbinfowaves.com
+91-8335-038-522
India
Bengaluru
KEONICS, #29/A (E), 27th Main, 7th Cross Rd, 1st Sector, HSR Layout, Bengaluru, Karnataka 560102
sales@sbinfowaves.com
+91-9163-413-459
Unleash the Sales Beast Within and Watch Your Revenue Soar!
GET A FREE ANALYSIS OF YOUR WEBSITE NOW!