Display Ads vs Search Ads: What's The Difference?
It's difficult for advertisers to choose whether to use display ads vs search ads in their online campaigns. That's an authoritative choice to make as selecting the wrong type of ad could poorly impact your paid advertising budget. Hence, it's significant to understand the differences between both formats. In the following blog post, we will outline everything you need to understand about using display ads vs search ads for your business. Let's hope you all will enjoy reading with us.
What Are Display Ads vs Search Ads?
Display Ads
Google display ads
originated from the Google Ads interface, but it functions significantly differently from its paid search counterparts. Google search ads and display ads differ primarily in that search ads are a "pull" form of advertising while display ads are a "push" format. It defines, display ads are paid placements to appear on several targeting parameters, while search ads only appear to people who are in search of your product or service. Also, display ads aren't just restricted to appearing in a single platform, which is unlike search ads (in the SERP). The GDN has 2 million+ sites, which reach over 90% of online users, and all have display adverts. This format of ads can even appear on multiple social media platforms, including on the side of the main feed or natively in news feeds.
Search Ads
One of the most popular types of pay-per-click advertising is paid
search ads
, in which a company pays (using an auction-specific model) to get its advertisements shown above and below organic search engine results whenever consumers make keyword-specific online searches. A headline, display URL, and description text are the three key parts of a search ad – everything is intended to encourage users to click through. Additionally, ad extensions are used to give more information to the users. The bid and
Quality Score
helps to determine how frequently and in what order search ads will be shown, along with their rankings and cost per click. Compare The Average Metrics For Display Ads vs Search Ads Here two major metrics are considered, which are – cost per click and conversion rate, and the standard of the ads industry for every advertising platform significantly varies. So, let's look for them –
Average CVR
In major industries, the average conversion rate for search campaigns is 4.40%, whereas the average for display campaigns is only 0.57%. Because popular search engines will often connect advertisers to prospective consumers who are actively in search of your products, while the conversion rates of display ads are often lower than those for search ads. This indicates search ads are the potential to drive more conversions than display ads.
Average CPC
For display ads, the average cost-per-click, as well as the average conversion rate, are comparatively low. But, the typical Google Ads CPC is $2.41 for search network ads and just $0.59 for display network ads. It's significantly advantageous for brands looking to decrease their advertising expenses. Every brand has different business objectives, so needs to choose its advertising types accordingly. And so, it's important to understand when and measures to use display ads vs search ads for today's businesses.
When To Use Each Type of Ads?
Google directs advertisers to set up search ads and display ads in order to easily reach global audiences. The key to advertising is getting your product or service showcased to the right audience, and not just to reach the maximum number of people who aren't interested in your solutions. Now, let's discuss some major reasons to use each ads type –
4 Basic Reasons To Use Display Ads:
1. If Your Service/ Product Is More Visual
This fact, display ads can contain images as well as videos that are advantageous to promote consumer products and services, including clothes, vacation packages, entertainment or adventure, and home décor. Because all of these consumer goods mostly rely on visual demonstration. Also, display ads perform very well with visual online assets, such as – ebooks, videos, and infographics.
2. To Create Awareness Amongst Passive Consumers
People browsing websites and getting display ads aren't in search of your products or services. They're possibly exploring a range of options as a passive consumer or awareness stage of the marketing funnel. Due to this, the display network excels at generating demand for your services or products, rather than satisfying it just as the search network does. Hence, display ads will enable you to create a want and need, instead of immediately utilizing the existing one.
3. If You Have A Longer Sales Cycle
Display ads are just perfect if your product or service isn't purchased right away and consequently has a longer sales cycle. It's unlike search ads, which are ideal when your product or service comes with a shorter sales cycle and not requires retargeting. To handle large expenses, such as enterprise software and automobiles, it's a smart idea to opt for display ads. In these circumstances, you must ensure to keep the brand at the forefront for prospects as they consider making a purchase, which is performed through digital advertising strategies, like – • Cross-Channel Marketing • Multi-Channel Marketing • Retargeting
4. To Reach Your Niche Markets
Because display ads are majorly seen on websites where potential consumers are already spending their time that further helps to drive brand awareness successfully. With more than 2 million websites on the GDN, Google matches your keywords and advertisements to relevant web pages. This indicates you can easily reach niche audiences with contextual ads and interest-targeted ads.
6 Basic Reasons To Use Search Ads:
1. To Encourage Organic Traffic
Some businesses don't have the time to wait just for
SEO
to get results. While organic results emphasize comparative content, search ads offer people quick and perfect solutions. Because of this factor, search ads are an excellent short-term strategy as your struggle to increase your organic presence.
2. To Gain High-Quality Leads
You can use multiple keyword match types and negative keywords in search ad campaigns to prevent your advertisement from being displayed to visitors searching for keywords unrelated to your company. By doing this, you can precisely customize your ads according to a user's search intent.
3. To Encourage A Short Sales Cycle
If your product or service comes with a short sales cycle and not requires advertising it again-n-again in order to engage your consumers, you can pick search ads as a great format to have branding. Therefore, the differences between display ads and search ads are very much clear in this context, as search ads are perfect for short sales cycles, and a longer sales cycle demands display ads.
4. To Address Your Local Audiences
In case you are providing local services and want to get connected with nearby audiences, search ads are always an excellent option. You won't gain anything from using display ads to reach a global audience if your target market is so restricted and narrow.
5. To Promote Emergency Products
It's just an excellent idea to start with search ads if you offering an "urgent" or "emergency" service, which includes plumbing, electrical job, emergency veterinarians, or tow trucks.
6. To Help Brands With A Smaller Budget
In case you are willing to get started or create a small-budget campaign, search engine ads are a perfect choice to go for a number of reasons. That includes – • You will get multiple payment options while running a pay-per-click ads campaign. • You will get maximum control over whom to reach when you bid on highly relevant keywords, which results in more qualified leads, higher conversion rates, and better ROIs. • It's simple to measure and justify pay-per-click efforts, and once you've mastered them, you can plan an expansion to the Display Network.
Which Is A Better Choice: Display Ads vs Search Ads?
Both types of ads are extremely advantageous and useful in various situations to manage your online campaigns. However, you need to understand the differences between each and when to use each one to get an excellent outcome. For the best result, you must connect your ads to relevant post-click landing pages even after you've chosen your type and already created an advertisement. Because ads conversion takes place on post-click landing pages. To discover how you can quickly and easily create customized post-click landing pages, you can simply visit us at
www.sbinfowaves.com
and request a quote. Contact today! Let's hope you've now understood the difference between display ads vs search ads to successfully run your online campaigns.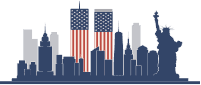 USA
Florida
S Beach St #100 Daytona Beach, FL 32114
United States Of America
joshua@sbinfowaves.com
+1-4073-743-746
Australia
Sydney
Rubix Alliance Pty Ltd Suite 305/30 Kingsway, Cronulla NSW 2230
sales@sbinfowaves.com
+61-1800-682-147
India
Kolkata
Adventz Infinity, Office No - 1509 BN - 5, Street Number -18 Bidhannagar, Kolkata - 700091 West Bengal
sales@sbinfowaves.com
+91-8335-038-522
India
Bengaluru
KEONICS, #29/A (E), 27th Main, 7th Cross Rd, 1st Sector, HSR Layout, Bengaluru, Karnataka 560102
sales@sbinfowaves.com
+91-9163-413-459
Unleash the Sales Beast Within and Watch Your Revenue Soar!
GET A FREE ANALYSIS OF YOUR WEBSITE NOW!