Top 5 Digital Marketing Tools Use In 2022 To Achieve Success
Digital marketing tools, not only help in strategizing efficiently but also helps to keep things organized. Now after facing the shocking challenges in 2020, even the best SEO expert in Kolkata needs to focus on building innovative and better marketing strategies in 2022. Hence in this post as one of the
best SEO company in Kolkata
, we are glad to share the most popular and creative digital marketing tools that you should adopt and experiment with in order to outshine your competitors' marketing campaigns.
So without further ado let us take a look at some of the top 5 digital marketing tools that must be used in 2022:
Buffer
[caption id="attachment_1645" align="aligncenter" width="768"]
Buffer[/caption] If you want to handle multiple social media accounts and manage all your social media campaigns,
Buffer
is the best tool to handle them all in one place very easily. You can effortlessly schedule all your Instagram, Facebook, LinkedIn, and Pinterest posts with the help of Buffer. One of the major advantages of using this tool is that Buffer lets you understand how your campaigns on social media are performing so that you can brainstorm and improve the success ratio of your future campaigns.
UberSuggest
[caption id="attachment_1647" align="aligncenter" width="768"]
UberSuggest[/caption] In 2022
Uber Suggest
which has been acquired by Neil Patel (one of the most influential SEO and digital marketing experts in the world) is the ultimate SEO tool that helps digital marketers to select all possible keywords that can boost traffic to their websites and thereby help provide visibility on the Google's first page. Uber Suggest is so user-friendly that even a newbie or someone who has very little knowledge of SEO will be able to practice their skills using this tool.
Here are some of the major advantages of using Uber Suggest:
* Get alerts about critical issues on your site
* Make competitor analysis
* Maintain your overall SEO health
* Track your website position or ranking
* Check your website speed
* Understand the top traffic pages
* Gain valuable backlinks
* Obtain blog post content ideas easily
AdStage
[caption id="attachment_1648" align="aligncenter" width="768"]
AdStage[/caption] This is another extremely robust and useful tool in the digital marketing arena, that allows digital marketers to create, manage, and even automate their
PPC
(Pay Per Click) campaigns from a single point across all major digital platforms, such as Facebook, Google, LinkedIn, Bing, YouTube, and more. As one of the
top branding agency in Kolkata
, we advise that newcomers and PPC experts in the advertisement field must use this tool, especially for its dashboard-enabled visual features and powerful automation tools. This awesome app is capable of rotating or scheduling new ads based on specific calendar dates or performance metrics as preset by the marketer. In other words, once you start using
AdStage
, as a digital marketer you shall find plenty of time to work on more creative tasks and projects and entrust the tool to manage your repetitive and tedious works.
Screaming Frog
[caption id="attachment_1649" align="aligncenter" width="768"]
Screaming Frog[/caption]
Screaming Frog
is an extremely cutting-edge and fast SEO tool for auditing websites. This tool can be downloaded on a desktop and is capable of running up to 500 free crawls. Even though is this primarily a free tool but it has a paid version that includes unlimited crawls and also additional functionalities for finding deeper web insights.
Using Screaming Frog, you can even generate exportable Excel reports to help marketers with fully actionable SEO benefits, such as:
* Analyze metadata and page titles * Find and identify broken links * Identify duplicate content * Audit meta, robots, and directives * Review redirects
LSI Graph
[caption id="attachment_1650" align="aligncenter" width="768"]
LSI Graph[/caption]
LSI Graph
is a beneficial tool to identify terms or keywords that you should be using within your blog. SEO experts and digital marketers can use this tool to search and find out phrases or long-tail keywords that are related to the main keyword. In other words, the LSI Graph tool is meant to search the internet for related terms that have the highest volume of searches which can help to assist digital marketers to determine which LSI keywords to use in their content. You can also receive analysis reports using this tool on how well your content is optimized on key metrics like Semantic Density, LSI Usage, and even find feedback on Content Sentiment, which is one of the latest
AI-based developments
in SEO.
Conclusion
We wish that these five digital marketing tools can surely bring you the success that you are seeking in 2022. Of course, there are other useful tools, but as one of the best branding agency in Kolkata, we tried to focus on the ones that have aided our digital marketing efforts. As a prominent digital marketing agency in Kolkata, we acknowledge for rendering optimum solutions to our clients.
Contact us
today if you are planning to make 2022 a growth year for your company!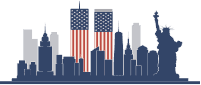 USA
Florida
S Beach St #100 Daytona Beach, FL 32114
United States Of America
joshua@sbinfowaves.com
+1-4073-743-746
Australia
Sydney
Rubix Alliance Pty Ltd Suite 305/30 Kingsway, Cronulla NSW 2230
sales@sbinfowaves.com
+61-1800-682-147
India
Kolkata
Adventz Infinity, Office No - 1509 BN - 5, Street Number -18 Bidhannagar, Kolkata - 700091 West Bengal
sales@sbinfowaves.com
+91-8335-038-522
India
Bengaluru
KEONICS, #29/A (E), 27th Main, 7th Cross Rd, 1st Sector, HSR Layout, Bengaluru, Karnataka 560102
sales@sbinfowaves.com
+91-9163-413-459
Unleash the Sales Beast Within and Watch Your Revenue Soar!
GET A FREE ANALYSIS OF YOUR WEBSITE NOW!