Difference Between Digital Marketing and Social Media Marketing
Digital marketing and social media marketing are usually used interchangeably when creating a marketing strategy. Although they are commonly combined, social media marketing and digital marketing are two distinct parts of a marketing strategy. The
difference between digital marketing and social media marketing
is simple: Social media marketing is one component of digital marketing and focuses solely on the use of social media platforms for marketing, whereas digital marketing is an umbrella term that incorporates all types of marketing operations.
Digital marketing vs social media marketing: What exactly is digital marketing?
According to the dictionary, marketing is the activity or business of promoting products and services in order to increase their profitability. By adding the term "digital," you can change the definition to refer to the activity or industry of promoting goods and services using online channels in order to increase their profitability. Putting the technical jargon aside, digital marketing is essentially the use of a customized mix of digital marketing channels to accomplish any of the following goals:
Increasing sales and profits
Increase brand awareness and establish a strong relationship with your target audience
Create and add value
Brand, product, or service promotion
And a lot more
Keep in mind that not all possible digital media marketing channels need to be used in your marketing strategy in order to achieve your objectives. Digital marketers create a tailored digital marketing plan that includes the most effective methods for reaching your target market and, of course, your budget. Utilizing all available digital marketing platforms is not a good idea and will not have the desired effect. The digital media platforms you choose will depend on your business, industry, and target audience. As a result, you frequently need to test, tweak, retest, and measure the results of your digital marketing campaigns to ascertain which is most effective for your brand or company. Based on these findings, you can stop using any digital marketing channels that don't produce enough growth or return on investment (ROI).
Digital marketing vs social media marketing: Does digital marketing go beyond the internet?
Another thing that a lot of people might not know is: The idea of digital marketing is not new. As long as there have been radios and televisions in households, it has been around for a very long time. It existed before the Internet was widely used. Yes, that includes social media and the Internet. When you advertise a business online, whether, through Twitter, email marketing, or
Search Engine Optimization
, you are engaging in digital marketing. However, there are a number of additional platforms and channels that use digital marketing, including television, radio, and even digital billboards and signage. You are theoretically using digital marketing if you run a restaurant and display your daily specials on a digital sign outside. The majority of businesses, however, are relying more on Internet-related parts of digital marketing, such as SEO, PPC, emails, banners, content, web, mobile, and, yes, social media, because consumers now spend a lot of time online browsing, researching, and shopping. Generally speaking, developing a digital marketing plan requires time, and results are almost never immediate.
Digital marketing vs social media marketing: What exactly is social media marketing?
To be clear, social media marketing is just one component of the entire digital marketing mix. It simply refers to advertising goods and services on social networking platforms like Twitter, Facebook, Instagram, Pinterest, Snapchat, and YouTube. Engagement with followers, identifying influencers, running contests, sharing material, live-streaming, and any other tactics you might use to draw attention to a tweet or an update are typical components. Many businesses and brands can see speedier results from their social media initiatives when compared to other forms of digital marketing, but it's frequently insufficient. Because of this, it's crucial for brands and companies to use social media in conjunction with as many other aspects of digital marketing as they can while promoting their goods and services.
Digital marketing vs social media marketing: Why focus on social media marketing at all?
No matter what other forms of digital marketing you use or the type of business you work for, social media marketing should complement them. Start with the numbers if you're unsure of the reason. Regardless of the various forms of digital marketing you use or the type of business you work for, social media marketing should complement other digital marketing strategies. Start with the numbers if you're not clear why. Consider
Twitter
as an example. Approximately 10,000 tweets are sent out per second. According to data from the company's most recent investor earnings report, Twitter had a total of 238 million monetizable daily active users around the world in July 2022. The majority of Twitter users are Millennials with college degrees and higher-than-average incomes. They use the platform for both customer service and learning new things. They frequently follow their preferred small and medium-sized enterprises. And these numbers only apply to one of the various social media platforms. You may get equally alluring statistics for the other major social media platforms.
Some of the other reasons to focus on social media include:
No need to create your own content:
There's no need to create content only for the purpose of your social media marketing strategy, even though you'll want to share the content you've created—and good stuff at that. As soon as you get started, you can share other people's material until you have your own. Content curation is a big aspect of social media marketing.
Engagement promotes your name:
Jump into conversations. Tweet influencers. Ask questions. Create polls. Hold contests. Be genuine. It's easy to draw attention if you do it the right way.
Finding what you're looking for is simple:
Simply start looking for new moms who are posting baby images on Twitter and Instagram if you sell baby supplies to new parents. Observe them. I like their photo. Submit a comment. You don't need to conduct a months-long search to identify your target market.
You can post as much or a little as you like:
Though its crucial to understand that posting too much can annoy your followers and post too little can make your followers forget about you, keep in mind that the amount of content that is socially appropriate to post varies depending on the social media platform (each social media platform has its own culture & norms). For instance, posting frequently throughout the day on Twitter would be okay. On Facebook, though, that level can annoy your audience.
It's fast:
Engaging people on social media is, in fact, the fastest way to contact your consumers or potential customers.
Why it's important to focus on other aspects of digital marketing, too?
If social media sounds fantastic, that's because it is. Right now, it's essential. It's also a fantastic area for new enterprises to get started, but you shouldn't focus solely on it. Why? It can take a lot of time, particularly if you don't yet have the money to employ someone to do it for you. You're playing on someone else's property, and conversion rates aren't usually high. You don't own your data, unlike with your own website, and you might need to abide by some severe guidelines. You'll soon discover that there are benefits that social media cannot provide when you delve more into the other facets of digital marketing, such as SEO, PPC,
email marketing
, banners, etc. Many of these digital marketing strategies allow you to attract customers rather than having to actively seek them out as you might on social media. Brian Halligan, CEO of HubSpot, has given this new marketing strategy the name "inbound marketing." In fact, inbound marketing strategies like SEO and content marketing are frequently quite effective in building brand equity and boosting ROI over time. By implementing inbound marketing through your own website, you can control your own data. It may surprise you to learn that not everyone has an Instagram account. Even if it could take longer to reach your audience, using a variety of digital marketing channels as part of your strategy will help you not only have a more thorough marketing funnel but also reach a larger number of audiences.
Digital marketing vs social media marketing: which is better?
Just keep in mind that social media marketing is only one aspect of digital marketing if you're still debating on
digital vs social marketing
. Depending on the objectives of your firm, each can contribute something significant to your campaign. Digital marketing has been around for a long time and is here to stay. Although social media is more recent, it has quickly emerged as one of the most crucial forms of marketing for many companies. Almost no brand or business should devote all of its attention to
social media marketing
, but it should be a key component of your strategy going forward. To reach the most potential customers, your social media and other digital marketing campaigns should ideally work together with one another.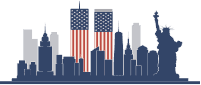 USA
Florida
S Beach St #100 Daytona Beach, FL 32114
United States Of America
joshua@sbinfowaves.com
+1-4073-743-746
Australia
Sydney
Rubix Alliance Pty Ltd Suite 305/30 Kingsway, Cronulla NSW 2230
sales@sbinfowaves.com
+61-1800-682-147
India
Kolkata
Adventz Infinity, Office No - 1509 BN - 5, Street Number -18 Bidhannagar, Kolkata - 700091 West Bengal
sales@sbinfowaves.com
+91-8335-038-522
India
Bengaluru
KEONICS, #29/A (E), 27th Main, 7th Cross Rd, 1st Sector, HSR Layout, Bengaluru, Karnataka 560102
sales@sbinfowaves.com
+91-9163-413-459
Unleash the Sales Beast Within and Watch Your Revenue Soar!
GET A FREE ANALYSIS OF YOUR WEBSITE NOW!