ChatGPT: Can It Revolutionize SEO?
As of today, businesses can make data-driven decisions faster than before due to the growth of artificial intelligence (AI). One of the most exciting of these tools is ChatGPT which has features to quickly and exactly respond to users. ChatGPT has the power to revolutionize the ways in which organizations associate with their clients, although the incorporation of search engine optimization (SEO) is an important consideration. Likely, top software development companies are even using such a powerful AI tool for their business development. To determine whether ChatGPT is ideal for today's businesses, here we will outline its importance for SEO and other points related to the topic. We'll further discuss if the content of
ChatGPT is good for SEO
and whether it can replace the work of top digital marketing agencies. So, keep on reading till the end to get a solid understanding of the potential implications of SEO and the information required to make the best decision for your business. Let's begin the discussion with –
What Is ChatGPT?
ChatGPT is a language model created by OpenAI, which is a chief artificial intelligence research organization. Using a large corpus of training data and deep learning algorithms, this type of AI technology creates text that is human-like. This high-tech AI tool is quite smart to generate text in a variety of styles and on a wide range of topics because it has been featured with a large amount of diverse text data. Also, ChatGPT is used to perform a variety of tasks, like translating languages, summarizing text, answering questions, and creating content as well. Because it can answer a variety of questions in a coherent and contextually appropriate manner, it has become a popular tool for building conversational AI systems like chatbots. Therefore, ChatGPT is a powerful and classy AI technology that has the potential to automate many language-related tasks and change the way we interact with computers.
Is ChatGPT Importance For SEO?
ChatGPT is quite a useful tool for assisting businesses in their search engine optimization (SEO) strategies, just like the best digital marketing company in India. Businesses can use this AI tool to come up with high-quality, focused content that is optimized for key target audiences, and high-performing keywords in search engines. Also, Chat GPT can assist in identifying additional relevant keywords and topics for your business to target when used in conjunction with machine learning capabilities. It'll assist you to unlock additional revenue streams and business opportunities. Additionally, competitor analysis can benefit from the assistance of ChatGPT. This powerful AI tool can analyze content strategy gaps and determine where competitors are stealing clients of your business by using text summary processes. ChatGPT enables you to modify your company's strategy to ensure it can accomplish all set goals. Although it is essential to keep in mind that Chat GPT can only handle the content aspect of search engine optimization. Because it's great for creating content and researching topics, but it doesn't consider many other SEO factors. These include off-page activities, like link building and domain credibility in addition to technical aspects like on-page optimization. Consequently, it is essential to implement a broader digital marketing strategy as well. Therefore, hire a top
SEO Agency in India
to take benefit from the Chat GPT tool for getting new content ideas. Because this AI tool can produce content that is focused, well-written, and generally unique. It can also adhere to branding and the company's ethos with minimal editing. However, it is only one component of digital marketing. To achieve the best results, the time saved on content creation should be redirected toward technical SEO requirements.
Does Using ChatGPT Help To Improve SEO?
ChatGPT is a strong AI tool that can assist in SEO enhancement in numerous ways. Utilizing ChatGPT to produce content of high quality that is optimized for search engines is one of the most important methods. It featured to generate engaging, relevant, and informative content with the use of its advanced natural language processing capabilities. This denotes that organizations can utilize ChatGPT to create articles, blogs, and different kinds of content that are optimized for particular keywords and phrases. In addition to content creation, ChatGPT can also be used to improve existing content on your website. ChatGPT is able to assist businesses in ensuring that their content is as search-engine-friendly as is humanly possible by analyzing the content that is already there and offering suggestions for how it can be improved. By providing useful insights into consumer behavior, ChatGPT can also assist in enhancing SEO. Because ChatGPT can provide valuable insights into what consumers are looking for and how they are searching for it by analyzing customer interactions and engagement with a business. After that, you can make better use of this data to tailor content and other marketing strategies as per your customer's preferences and needs.
Read More:
Learn about these 5 digital marketing strategies for small businesses in 2022. Contact SB Infowaves if you're looking for a reputable digital marketing company.
Is ChatGPT Content Good For SEO?
While ChatGPT has the potential to be a useful SEO tool, it is not a magic bullet and has some limitations. ChatGPT can be used to create blog posts and product descriptions that are optimized for websites. It can also help with keyword research by suggesting keywords and phrases that are relevant. Nevertheless, it is essential to keep in mind that the generated content might not always be of high quality or accuracy. It'll lack originality and creativity sometimes, which are required for effective SEO, like a local SEO strategy. There might even be moral contemplations about utilizing AI to influence popular search engines, like the effect on content creators and the general quality of online content. It is also important to note that search engines are constantly updating their algorithms to detect manipulation more effectively and penalize it, and they may be able to detect content created by AI.
Can ChatGPT Replace SEO?
Although ChatGPT is an advanced tool to enhance SEO efforts, it just can't completely replace SEO. Because search engine optimization is a wide and multi-layered strategy to upgrade a website's ranking as well as online visibility in popular search engines. It involves website structure, content upgradation, and the scope of numerous variables to work on a website's options to rank well in search engine result pages. Meanwhile, ChatGPT is a language model that's used to create high-quality content, improve the content that is already there, and learn about how people behave. Although ChatGPT can be a very useful tool for a more comprehensive SEO strategy, it cannot take the place of other SEO strategies, like keyword research, link building, and technical optimization. Although businesses only can't rely on ChatGPT for their SEO because it can impact their website's rankings. Regardless of features to improve the quality of website content, ChatGPT can't address other major search engine aspects required for the business. As SEO depends on a variety of aspects to regulate a website's quality as well as relevance. ChatGPT is quite an effective tool that helps SEO, but today's businesses can't entirely substitute the task of the best SEO company in India. Hence, ChatGPT should be taken as a part of wider search engine optimization strategies for businesses to boost their online visibility and search engine rankings. This factor includes a wide range of strategies and company-specific practices as well.
Read More:
Know the
top 6 content marketing goals
that really matter for your business in 2022 because it can upgrade your business to the next level & increase your brand awareness.
Conclusion
Being a powerful tool for SEO, ChatGPT has the potential to revolutionize SEO. Because this AI tool helps today's businesses to create unique, original, audience-specific content, which can meet various search queries and use its advanced language processing abilities. Furthermore, ChatGPT helps to distinguish long-trail keywords, provides unique content ideas, and enables you to reach your maximum audience with quality content creation. Because it's an incredible tool for every
content writer
and SEO Service Provider in India alike due to its capacity to learn and adapt to user preferences over time. It's likely that ChatGPT and similar technologies will become increasingly necessary for successful SEO strategies in the future as AI continues to develop. When looking for top digital marketing agencies in India, SB Infowaves has a highly-trained SEO team to offer world-class solutions for today's businesses. So, for local SEO help, feel delighted to
get in touch with our experts
right now!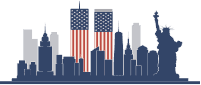 USA
Florida
S Beach St #100 Daytona Beach, FL 32114
United States Of America
joshua@sbinfowaves.com
+1-4073-743-746
Australia
Sydney
Rubix Alliance Pty Ltd Suite 305/30 Kingsway, Cronulla NSW 2230
sales@sbinfowaves.com
+61-1800-682-147
India
Kolkata
Adventz Infinity, Office No - 1509 BN - 5, Street Number -18 Bidhannagar, Kolkata - 700091 West Bengal
sales@sbinfowaves.com
+91-8335-038-522
India
Bengaluru
KEONICS, #29/A (E), 27th Main, 7th Cross Rd, 1st Sector, HSR Layout, Bengaluru, Karnataka 560102
sales@sbinfowaves.com
+91-9163-413-459
Unleash the Sales Beast Within and Watch Your Revenue Soar!
GET A FREE ANALYSIS OF YOUR WEBSITE NOW!