Best WooCommerce Plugins to Increase Sales
Finding the best
WooCommerce
plugins might be difficult because there are so many plugins available. Fortunately, we've done the homework and hand-selected the best options for your eCommerce site. With the help of the potent plugin WooCommerce, you can turn your
WordPress website
into a complete online store. However, there's always room for improvement. The best WooCommerce plugins might help you significantly improve your shop. Add automation, improved delivery choices, product customizations, and more.
1. Formidable Forms (free and premium)
The ideal WordPress form builder is
Formidable Forms
. It has a versatile drag-and-drop form builder that enables you to create complex forms. To save you time, the builder offers you access to a wide selection of pre-built modules. The WooCommerce Product Customizer extension for Formidable Forms is one of the top add-ons. Your WooCommerce items can have custom fields added using the product customizer. Do you require more billing fields or complex price calculations? Even bespoke product data and variable prices are available. Formidable Forms' WooCommerce plugin offers assistance with bespoke WooCommerce order forms in addition to other areas. For store visitors, you can also develop custom WooCommerce registration and profile forms. Even pre-built templates are included with Formidable Forms to make connecting with WooCommerce simple and quick.
2. WooCommerce Shipping (free)
Running a WooCommerce store is difficult in part because of shipping. When shipping products via USPS or DHL,
WooCommerce Shipping
will be a major time saver. You can buy, print, and save shipping labels with WooCommerce Shipping without ever leaving the dashboard. This is a quick and cost-free method of streamlining your fulfillment procedures. No more relying on outside shipping label providers
3. Advanced Coupons (free and premium)
WooCommerce is pre-installed with a coupon system. With the help of
Advanced Coupons
, the system's capabilities are substantially increased. To build coupons with specific restrictions, Advanced Coupons employs "cart conditions" options. even allow users to add promo codes with a single click, or even automatically apply coupons.
4. MonsterInsights (free and premium)
Do you need to know the sales trend? Growing any form of a website, especially online retailers, requires tracking analytics. You can keep track of your
Google Analytics statistics
with MonsterInsights without ever leaving your WordPress dashboard. The premium features of the plugin provide you access to sophisticated eCommerce tracking. With the aid of MonsterInsights, you can optimize your store to increase conversion rates and satisfy customers.
5. Seedprod (Premium)
One of the most user-friendly page builders with support for WooCommerce is Seedprod. Several WooCommerce page layouts and unique modules are included in Seedprod. You may create unique WooCommerce product pages using Seeprod. You may redesign your WooCommerce checkout and cart pages with the aid of Seedprod. Additionally, it's a fantastic page builder for enhancing your eCommerce sales funnel.
6. WordPress PDF Invoices & Packing Slips (free)
The simple things may sometimes transform a boring internet store into something amazing. You may automatically attach PDF invoices to purchase confirmation emails using
WooCommerce PDF Invoices & Packing Slips
. The plugin allows for personalized templates and creates PDFs for you.
7. Uncanny Automator (free and premium)
Exactly speaking, Uncanny Automator isn't a WooCommerce plugin. Nevertheless, it can make operating an internet store lot simpler. With the aid of this strong tool, you may integrate WooCommerce and other third-party services with other WordPress features. You can set up actions to launch automatically when a specific event occurs. Send follow-up emails, for instance, if a consumer purchases something from your shop. The possibilities for automation are essentially limitless thanks to the extensive array of supporting plugins and services.
8. YITH WooCommerce Quick View (free and premium)
Customers may take a closer look at products without leaving the shop page thanks to YITH WooCommerce Quick View. They can browse a variety of products more quickly in this manner without ever leaving your products page. Increased page retention will increase conversion rates.
9. YITH WooCommerce Wishlist (free and premium)
Customers are not automatically able to create wishlists in WooCommerce. Users can save their preferred items from your store until they are ready to purchase them with
YITH WooCommerce Wishlist
.
10. Wholesale Suite (premium)
Three plugins make up the Wholesale Suite, which gives WooCommerce access to wholesale functionalities. You can set bulk ordering for your store and wholesale prices for products using these options. Additionally, you may create unique registration forms for wholesalers using the Wholesale Suite.
11. WooCommerce Multilingual (free)
This plugin may be the one you need if you want to expand the languages available on your WooCommerce store. The well-known WPML plugin now has support in WooCommerce thanks to
WooCommerce Multilingual
. Because of this, you can introduce copies of your store in as many other languages as you choose.
12. Checkout Field Editor (free and premium)
The WooCommerce default checkout page serves its purpose. But unless you know how to alter themes, customizing is difficult. You can add new custom fields to the checkout process using the Checkout Field Editor to gather the information you require.
13. Advanced Order Export For WooCommerce (free and premium)
Order information is simple to obtain with WooCommerce. To keep track of sales, you should generally utilize spreadsheet software. You may export sales data from Advanced Order Export for WooCommerce in a number of formats, including XML and CSV.
14. TeraWallet (free with premium extensions)
Many of the most well-known online retailers allow clients to use "wallets" to store money on their platforms. You may provide the same feature for your store using
TeraWallet
. Users can use the money contributed to their wallets to make in-store purchases thanks to this plugin.
15. Custom Product Tabs for WooCommerce (free and premium)
Some products ask you to add lengthy descriptions, insert informational tables, or provide more answers than usual. You can add tabs to product pages using Custom Product Tabs. The tabs organize content without sacrificing the details shoppers need to make informed decisions.
16. Advanced Shipment Tracker for WooCommerce (free and premium)
It can be difficult to track a product's status after it delivers with WooCommerce. You may integrate tracking data from numerous shipping suppliers with the aid of Advanced Shipment Tracker. Even better, you can access all of this knowledge from within your store.
17. FiboSearch (free and premium)
The built-in WordPress search function handles posts reasonably well. It isn't, however, optimized for online shops and goods. Users may search for goods using SKUs, descriptions, categories, characteristics, and more with FiboSearch.
18. PW WooCommerce Gift Cards (free and premium)
Gift cards are now widely used by internet retailers. You may send and receive gift cards using PW WooCommerce Gift Cards, and you can spend them at the checkout. Even better, you can let visitors use their gift cards without providing any personal information.
19. Variation Swatches for WooCommerce (free and premium)
This WooCommerce extension is appropriate for you if you offer goods that come in different colors. You can showcase different product variations on a single page with Variation Swatches. Users can choose which color variation to buy after viewing how a product appears in various hues.
20. Dokan (free and premium)
WooCommerce was created to be a platform for single-vendor eCommerce.
Dokan
alters this. You can enable customers to start selling goods through your store by adding WooCommerce multi-vendor functionality. Dokan gives you the option to add a fee to each transaction, which is much better.
Conclusion
At the heart of what makes WordPress such a great platform are plugins. With any luck, this list of the best WooCommerce plugins can assist you in expanding your online store. With a couple of the above-mentioned add-ons, the functionality of your store can compete with that of the most well-liked online retailers. Depending on the functionality you require, a WooCommerce plugin may be the best option for your store. For all your
WordPress development solutions
, you can get in touch with
SB Infowaves
.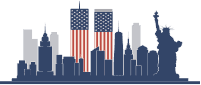 USA
Florida
S Beach St #100 Daytona Beach, FL 32114
United States Of America
joshua@sbinfowaves.com
+1-4073-743-746
Australia
Sydney
Rubix Alliance Pty Ltd Suite 305/30 Kingsway, Cronulla NSW 2230
sales@sbinfowaves.com
+61-1800-682-147
India
Kolkata
Adventz Infinity, Office No - 1509 BN - 5, Street Number -18 Bidhannagar, Kolkata - 700091 West Bengal
sales@sbinfowaves.com
+91-8335-038-522
India
Bengaluru
KEONICS, #29/A (E), 27th Main, 7th Cross Rd, 1st Sector, HSR Layout, Bengaluru, Karnataka 560102
sales@sbinfowaves.com
+91-9163-413-459
Unleash the Sales Beast Within and Watch Your Revenue Soar!
GET A FREE ANALYSIS OF YOUR WEBSITE NOW!