Benefits of Social Media Ads
In recent years, social media use has spread around the world. Given this, it is essential for your business to be present and active on social media if you want to interact with your target audience. According to the
Hootsuite Digital 2020 study
, 4.14 billion people use social media regularly worldwide. 53.3% of the global population and a whopping 88.9% of the 4.66 billion internet users are represented by this. Given how many people use social media platforms like Twitter, Facebook, and Instagram every day, social media advertising is a marketing strategy you do not want to ignore. One of the many ways you can use social media to reach your business objectives is through social media advertising.
Top 5 benefits of social media ads
Whether you want to promote to millennials on Twitter or target teens on Tik Tok, creating the ideal social media advertising plan for your business is the key to success. You must understand the benefits of
social media marketing
and how to apply it to your business if you want to achieve this. There are several
benefits of social media ads
. You might be missing out on the opportunity to reach more customers, boost conversions, and encourage higher levels of customer satisfaction if social media advertising isn't now a part of your entire marketing strategy.
1. Increased brand awareness
Naturally, establishing your company's brand has several benefits. Whether you are an established brand or a new entrant in your market, this enhanced exposure through social media advertising may result in more leads and higher conversions for your business. If you decide to publish an awareness campaign as part of your sponsored social media plan, be sure to use the right ad type for your objective. Magna found that 76% of people frequently disregard advertisements while watching YouTube videos. If YouTube advertising is a part of your social media marketing strategy, you might want to select non-skippable in-stream adverts in order to actually help increase your brand visibility. Naturally, building your business's brand has several advantages. This increased visibility through social media advertising may provide more leads and higher conversions for your company, regardless of whether you are an established brand or a new entrant in your market. Use the appropriate ad type for your goal if you decide to run an awareness campaign as part of your sponsored social media plan. Magna discovered that 76% of YouTube video viewers typically ignore adverts. In order to genuinely help enhance your brand visibility, if YouTube advertising is a component of your social media marketing strategy, you might want to choose in-stream ads that cannot be skipped.
2. Improved brand loyalty
This is one of the significant
benefits of social media ads
. Customer interaction on social media can help your business develop a loyal customer base. Using social media to sell your business entails more than just advertising your goods and services. You get the ability to engage with them and establish dependable relationships. Social proofing can be successfully demonstrated through social media advertising, which may increase brand loyalty and convert casual website users into devoted customers. You may utilize social media advertising to showcase customer happiness by offering case studies or client testimonials. Remarketing advertisements on social media can increase brand loyalty by keeping your products in the minds of both customers and website visitors.
3. Higher conversion rates
Utilizing social media advertising, your business can boost conversions. In fact, 27% of respondents to the Digital 2020 survey said they had found new businesses and products through social media marketing. There are several ways you may use social media advertising to boost conversion rates. Using tools from platforms like
Facebook Ads Manager
and
LinkedIn Campaigns Manager
, you may generate precise audience metrics analytics for your advertising campaigns. By doing this, you can make sure that users who are most likely to be interested in what you have to say or are offering to see your social media adverts. However, social media marketing can improve conversions in other ways as well. By creating retargeting social media ad campaigns, you can nurture warm leads and convince them to reconnect with your business. Remarketing tactics on social media are yet another successful way to increase conversions. For instance, Facebook and Instagram retargeting ads can be used by eCommerce business owners to persuade website visitors who have abandoned their shopping carts to come back and complete their purchases.
4. Boost leads for your business
As you already know, using social media advertising to promote your business and expand your customer is a great idea. By putting targeted lead-generation ad campaigns into place, you may leverage social media advertising for your company efficiently. Facebook's lead generation and messaging adverts are the ideal choice for companies that provide consumers and wish to enhance their lead generation. You can increase the number of people who sign up for an online event, grow your email list prior to a product launch, or gather consumer information for planned marketing campaigns, to name a few purposes, by using lead generation adverts on Facebook. LinkedIn advertising has the potential to be an effective lead-generation method for B2B businesses. Whether you're an eCommerce company looking to connect with distributors or a SaaS company hoping to expand your customer base, make sure LinkedIn is a part of your social media advertising strategy. A powerful marketing tactic for reaching out to your target audience directly in their inbox and producing quality leads from your social media ads is using LinkedIn Sponsored InMail Ads.
5. Low-cost advertising
Your major problem may be "how much would this cost?" when it comes to social media advertising. The good news is that social media marketing could be profitable for your business. The bulk of social media advertising tactics that use pay-per-click (PPC) or pay-per-view (PPV) technology operate under the assumption that you only have to pay when someone clicks on your ad or watches your video ad. As a result, you might spend less on advertising and only get charged when someone actually takes action. According to Wordstream, the average cost-per-click for Facebook advertising across all industries is $1.68, with the food and beverage industry being the least expensive at $0.42 on average. Due to the low average cost per click, advertising on social media can be an efficient way to assist your marketing efforts without going over budget.
Final thoughts
So, these were the top
5
benefits of social media ads
. You may reach millions of people at once by promoting your products and services through social media advertising, which is simple to use, affordable, and customizable. It is crucial to take the time to understand how social media might affect your business today when so many people rely significantly on technologies.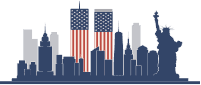 USA
Florida
S Beach St #100 Daytona Beach, FL 32114
United States Of America
joshua@sbinfowaves.com
+1-4073-743-746
Australia
Sydney
Rubix Alliance Pty Ltd Suite 305/30 Kingsway, Cronulla NSW 2230
sales@sbinfowaves.com
+61-1800-682-147
India
Kolkata
Adventz Infinity, Office No - 1509 BN - 5, Street Number -18 Bidhannagar, Kolkata - 700091 West Bengal
sales@sbinfowaves.com
+91-8335-038-522
India
Bengaluru
KEONICS, #29/A (E), 27th Main, 7th Cross Rd, 1st Sector, HSR Layout, Bengaluru, Karnataka 560102
sales@sbinfowaves.com
+91-9163-413-459
Unleash the Sales Beast Within and Watch Your Revenue Soar!
GET A FREE ANALYSIS OF YOUR WEBSITE NOW!