An Ultimate Guide To Different Types of Graphic Design Styles
While discussing the different 
types of graphic design styles
, which are useful to illustrate characters, a qualified designer plays a vital role in the topic. It's the task of designers to ensure each graphic design project adheres to the client's request. Both the designer and clients can maintain a good relationship if a project is completed with great success. It sounds quite exciting, right? The reality is, that a client-designer relationship mostly relies on whether or not everyone is aware of graphic design styles. It's important to ensure the success of projects and both of them need to have a firm knowledge of the different
types of graphic design styles
and which are the defining elements of each design. So, here we've outlined an ultimate guide to graphic design styles to help the readers gain a better understanding of the topic. Choosing the right graphic design style is effective to illustrate characters and will add great value to your company's branding.
Let's take a glance at some major graphic design styles –
1. Contemporary Graphic Design
It follows the latest trends, which is an extremely popular style and repetitively changes with every-growing expectations of the public. Contemporary design offers a wide range of textures, styles, and shapes – everything in modern and futuristic design. This design style is something related to existing at the moment and adjusting to change with the times. As of today, contemporary style is underlined with curved lines and bold colors. From having different shapes to more vibrant imagery and angles – contemporary styles will get you covered with all of these designs.
2. Minimalist Graphic Design 
It's defined by its simplicity, which inclines to use of a very small number of colors, elements, and a single texture style. Minimalist design is a relatively new style, in which no excessive components or additional features have been followed throughout the design. This design type has worked its way into countless graphic design projects and corporate campaigns. From having the fundamentals to user interaction and simple color selection, minimalist design is extremely popular amongst
web designers
. It's helpful for the homepage designs of your official website, which will always remain a most-wanted
graphic design trend
. Amid the different 
types of graphic design styles, 
minimalist design involves a clean and simple element to make it adaptable for today's businesses. It further has a combination of corporate, elegant, and womanist approaches to have flat designs for the branding.
3. Scandinavian Style Graphic Design
It's known for its stripped-down quality, which is another minimalist-inspired style and makes each element seem important. Scandinavian design is a vital part of the populist design movement, which advocated natural appeals and opposed an expensive look. Originated from the Nordic Countries of Sweden, Denmark, Finland, Norway & Iceland to depict their traditions. It further has typography curvy with a serif in vision, simple shapes, and small color palettes, which is completely opposed to the flamboyant. To draw focus on the most significant elements of graphic design, you can expect to see plenty of white spaces (graphical or practical) in its style.
4. Corporate Graphic Design
Although it's quite a rarely used style, corporate graphic design is nevertheless an effective and important style at present. This type of design is commonly used in professional works, which is competent to outline a very straightforward and formal look. Corporate design majorly utilizes simplistic information to sketch everything in a professional or formal tone. From traditional layouts with page number placement to simple color palettes and conservative shapes, corporate
graphic design style
will include all to meet the existing professional standard. The fundamentals of corporate style are perfect when combined with minimalistic style, as it is commonly used to portray simplicity as well as openness.
5. Retro Style Graphic Design
It denotes a wide range of graphic design styles from the 1950s to 1970s, which includes Art Deco, Psychedelic, Gothic, Art Nouveau, New York & Baroque trends. The retro design has the best features to spark nostalgia, which are made with a strong meaning and sense of belonging. This design helps for
branding and commercial advertisement
to evoke a good reaction. Retro design is also a range of minimalist styles, which is comparatively complex to understand and uses just two shades all-over its work.
 6. Playful Graphic Design
This kind of graphic design style is extremely useful to target audiences, and precisely if your audience is children or teenagers. For both the designer and client, it's crucial to understand who is your audience in any project to complete them successfully. Playful design style comes in various approaches, which include realistic, semi-realistic, artistic, and animated. From vibrant colors to animated elements and objects, it mostly includes the elements of fantasy throughout the design. To be particular, playful style is intended to evoke a sense of informality and enjoyment in the audience. It further combines excellent with an organic style, so each work makes the right use of vibrant colors to retain the attention of audiences. Amongst the different 
types of graphic design styles
 available to offer clients, a playful style is efficient to gain the attention of children and adults. 
7. Victorian Style Graphic Design
Victorian design is ornate, which is quite a popular style as it is made with unique shapes, content, characters, and decorative borders. This style reflects royalty and exclusiveness, which are commonly observed in royal palaces at present. This design further tends to be symmetrical and perfectly matches with swirling as well as letters filling the entire image. Due to the lack of brightly-colored ink, colors aren't associated with the style and it only appeals to the public who value classy designs. Victorian design is just a perfect option if you want to include exclusiveness into your style.
8. Illustrated Graphic Design
This design helps to deliver a concept or message via illustration, which is even an excellent combination of organic style and playful design. Although this kind of
graphic design style
slightly differs from the playful style as its entirely illustrated in hand-drawn looks. Illustrated design differs from designer to designer as it varies over unique drawing techniques of them. From impressive characters to natural elements and expressive images, illustrated style is an incredibly versatile artistic practice to visualize your ideas and give them a shape.
9. Art Deco Graphic Design
Art Deco design has been designed with vibrant colors, strong geometric shapes, and plenty of symmetry, which is greatly influenced by Cubism & Futurism. This kind of graphic design style can stop you in your tracks, which is rare and the works of a mastermind. It's forceful to must gain your vision, which is indeed a great practice to get your website or advertisement to be noticed. These 
types of graphic design styles 
have highly-contrasting color schemes, intense shapes, and bold typography to consider one of the most identified styles among others.
10. Organic Graphic Design
Organic design has made its natural way into the world of graphic design with such a noticeable health and fitness movement in the last decade. This design has a nature-inspired and rounded style, which mostly includes natural elements and fewer human features. From holistic design to lightweight constructions, simple shapes, and asymmetrical, organic style involves all if it's executed properly. A lighter color scheme is quite commonly seen in organic or natural style, along with rustic textures and illustrations. In this type of design, you might also notice graceful or soft color schemes, animated elements, and rounded layouts.
Let's Put All Together For A Better Outcome
All the different 
types of graphic design styles 
are explained in the informative article to give readers a complete understanding of the topic. Design is a powerful instrument to produce strong emotions in the audience. And so, it's important to understand your audience minutely and select a particular style accordingly to win their business. In case simplicity is at the core of your company, minimalist style is a perfect match for the branding. But, for transferring your customers back to the 60s and reminding them of the golden era, retro style is just the right option in such scenarios. Graphic design helps to represent value, so when you are incorporating them for
branding
, you can expect to attract your targeted audiences to the business. You'll further have a recognizable and consistent brand image that the crowd quickly gets familiar with. Now, looking for the
best graphic designing company in Kolkata
? 
SB Infowaves
has the best designers to deliver tailored graphic design services to meet various needs of branding. Our designing team is our core strength to work tirelessly and active to meet all your project standards at affordable rates. From logo design to brand video creation and corporate presentation, we've got you covered with everything involved in graphic design services. To explore our vast range of graphic design help for today's businesses, feel delighted to dial us at +91-33-6824-3626 today!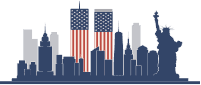 USA
Florida
S Beach St #100 Daytona Beach, FL 32114
United States Of America
joshua@sbinfowaves.com
+1-4073-743-746
Australia
Sydney
Rubix Alliance Pty Ltd Suite 305/30 Kingsway, Cronulla NSW 2230
sales@sbinfowaves.com
+61-1800-682-147
India
Kolkata
Adventz Infinity, Office No - 1509 BN - 5, Street Number -18 Bidhannagar, Kolkata - 700091 West Bengal
sales@sbinfowaves.com
+91-8335-038-522
India
Bengaluru
KEONICS, #29/A (E), 27th Main, 7th Cross Rd, 1st Sector, HSR Layout, Bengaluru, Karnataka 560102
sales@sbinfowaves.com
+91-9163-413-459
Unleash the Sales Beast Within and Watch Your Revenue Soar!
GET A FREE ANALYSIS OF YOUR WEBSITE NOW!