5 Reasons to Outsource BPO Services
The interest in - and demand for - Business Process Outsourcing is growing. And rightfully so. Although the average knowledge worker earns $67,500 per year, they spend 41% of their time doing repetitive digital tasks. You may ensure that your employees are focusing on their core strengths while handing out monotonous duties and administration at a fraction of the cost using business process outsourcing. So, what exactly is business process outsourcing, and how can it assist your company?
What Is Business Process Outsourcing?
Every day, your employees are likely performing a slew of tasks to keep your company running smoothly and, perhaps, growing. But which of these tasks are genuinely putting your employees' primary knowledge and skillsets to use?
Menial tasks, repetitive activities, and administration are all part of every profession or duty and must be completed in order to carry out the major responsibilities. Business process outsourcing can take these duties off your employees' to-do lists and assign them to qualified, verified, low-cost offshore workers via a third party like Invisible Technologies. BPO, on the other hand, should not be confused with traditional outsourcing. While outsourcing isn't a new notion, it refers to when work is performed remotely, such as when a Virtual Assistant is hired. However, with BPO, a contractual worker is assigned to a whole company function, such as email marketing. You may be confronted with the option of whether to outsource BPO services or execute them in-house as a business owner or manager. In this blog, we'll discuss the top 5 reasons why you should outsource BPO services:
1. Saving Time
Business Process Outsourcing
, as you might imagine, may help your organization immediately free up more time throughout the day. When you outsource repetitive tasks, you may use the time you would have spent on them on a regular basis for something else.
This may mean that your company's knowledge employees in operations, marketing, and sales, as well as human resources, can accomplish jobs more quickly or take on more responsibilities. Employees who are able to put their abilities to good use and are given a variety of tasks to do are happier and more satisfied. Employee satisfaction leads to higher productivity and, as a result, higher workplace efficiency.
2. Saving Money
One of the main reasons why organizations opt to
outsource BPO services
is to save money. Manpower costs a significant portion of most firms' overhead expenditures, and the hiring, training, and onboarding process may be time-consuming and costly. Businesses, on the other hand, regularly find themselves in a Catch-22 situation: their present employees are overworked and underpaid, yet there isn't enough work (or money) to justify bringing on a new hire.
Business Process Outsourcing
might help any size company that needs to appropriately deploy human resources. Outsourced third-party employees' pay reflects the fact that they live and work in areas where the cost of living is significantly lower. Because they are located overseas, you won't have to worry about having adequate office space, tools, equipment, or resources for on-site staff.
3. Flexibility and Scalability
Businesses may increase their entire development potential and flexibility by effectively utilizing outsourcing to achieve more with less time and money. It's normal for a company's leadership to search for additional workers to help with sales, business growth, and customer support as the firm expands. However, if the move is made too quickly, or if there is ambiguity about projected income vs. actual spending, rapid recruiting may become a financial risk.
Outsourcing Business Processes
may substantially reduce this risk and allow a company to rapidly ramp up or down activities as needed. BPO may be a great stepping stone for companies that want to grow fast but don't want to hire full-time employees. BPO's flexibility may be extremely useful to a variety of organizations, particularly those in the early phases of development.
4. Time Zone Advantage
Scalability opens up the option of entering new markets. Companies with global customers or business partners, on the other hand, have a similar problem: time zones. It might be difficult to develop into new markets when you don't have employees on call 24 hours a day, especially in far-flung locations like Asia and Australia.
Business Process Outsourcing might allow you to cover additional international working hours without having to build satellite offices overseas because hired employees are typically located in places ahead of US time zones. Another significant benefit is that when workers are in forwarding time zones, it can feel as though there are more hours in the day. If you send a task request in the afternoon in your time zone, for example, the task may be completed while you're still asleep, resulting in a turnaround time of less than one of your working days. Again, this can be a terrific way for businesses to speed up work and do more tasks in less time.
5. Compete with Larger Corporations
Small and medium-sized businesses, in particular, could benefit from business process outsourcing services. BPO may help small businesses run as if they were larger, without having to pay for more workers, which is especially useful in congested markets with major players.
If you save money, make better use of your existing employees, have a time zone advantage, and are flexible, you'll be able to compete with major businesses. BPO might level the playing field by allowing smaller businesses to focus on services that were previously only available to major businesses, such as concierge customer service and account management.
How SB Infowaves Works
By outsourcing repetitive menial activities to
SB Infowaves
, you may automate your company processes and procedures. Allow us to assist you with prospecting, lead creation, and targeting, for example. Collaborate with an experienced agent at SB Infowaves to improve your prospecting workflow. Describe your sales prospecting parameters and target audiences, and we will create a method tailored to your specific requirements. We employ technology to outsource this process to low-cost, highly skilled people who are taught to complete requests in the most cost-effective and expedient manner possible. So why not outsource BPO services today?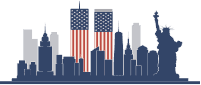 USA
Florida
S Beach St #100 Daytona Beach, FL 32114
United States Of America
joshua@sbinfowaves.com
+1-4073-743-746
Australia
Sydney
Rubix Alliance Pty Ltd Suite 305/30 Kingsway, Cronulla NSW 2230
sales@sbinfowaves.com
+61-1800-682-147
India
Kolkata
Adventz Infinity, Office No - 1509 BN - 5, Street Number -18 Bidhannagar, Kolkata - 700091 West Bengal
sales@sbinfowaves.com
+91-8335-038-522
India
Bengaluru
KEONICS, #29/A (E), 27th Main, 7th Cross Rd, 1st Sector, HSR Layout, Bengaluru, Karnataka 560102
sales@sbinfowaves.com
+91-9163-413-459
Unleash the Sales Beast Within and Watch Your Revenue Soar!
GET A FREE ANALYSIS OF YOUR WEBSITE NOW!