5 Reasons to Consider Offshore Software Development
Offshoring, for those who are unfamiliar, is a sort of outsourcing in which a corporation sends work to a third-party supplier in another nation. Working with an offshore software development company in India, China, Eastern Europe, or the Philippines, for example, might allow US-based enterprises to take advantage of cheaper labour costs. While this approach has the greatest cost-cutting potential, it also comes with a slew of drawbacks, ranging from communication and cooperation concerns to security threats and a lack of IP protection. Here are some of the most important outsourcing statistics:
Among SMEs, IT jobs are the most typically outsourced.
The global IT outsourcing market is expected to expand by $98 billion by 2024.
Every year, some 300,000 jobs are outsourced from the United States alone.
In order to increase efficiency, more than 37% of small enterprises outsource.
71% of financial firms outsource some of their services.
Offshore software development outsourcing
has several advantages while also posing some obstacles. It is feasible to avoid risks and produce a quality product by knowing what to look for and assigning your project to a dedicated offshore team. Companies are always looking for ways to improve their strategy, cut costs, and develop better and more efficient solutions. Outsourcing is a terrific and established approach to accomplish this as well as generate high-quality products in this area. Here are the top 5 advantages of choosing offshore software development.
    1. Lower Costs
The price might be a deciding factor in deciding whether or not to outsource software development for new enterprises or projects with restricted funds. Even small in-house teams can cost company thousands of dollars to keep running. Recruitment fees, hardware,
office rent & workplaces expenditure
, software licencing, salaries, and taxes – if not controlled appropriately, these expenditures can easily consume a substantial portion of the project budget and even burn a hole in it.
Companies decrease corporate expenses by choosing offshore
software development companies
, freeing up resources that may be invested in the product itself. When compared to onshore development, offshore development is a significantly more practical option. When dealing with a domestic company, the cost of software development in the United States can reach $300 per hour (for Enterprise-level products), but offshore software development companies from India offer rates that are five to six times lower.
    2. Access to Specialized Talents
One of the most significant advantages of
offshore software development
is that it allows you to expand your search for specialised expertise into Asia, Eastern Europe, and beyond, which might be tough to come by in the United States–at least at a reasonable cost. Local markets impose limitations on in-house teams. As a result, whether it comes to human resources or recruitment, firms frequently have to make compromises. For one thing, it's still difficult to find qualified tech people in the area. The War for Talent isn't going away anytime soon, even as the global pandemic continues. Recruiters continue to target top-tier tech specialists with dozens of emails and phone calls.
On the other hand, if your project necessitates the use of a variety of unusual technologies or programming languages, the only option to locate someone with the necessary technical knowledge is to go offshore. This is when offshore software development services can be beneficial.
    3. Improve Efficiency Drastically
When organisations outsource their projects, they are able to focus on the business procedures that are generally overlooked. Such operations as marketing strategy, branding, and demand planning can be carried out during project development rather than being rushed through once the project is completed with the help of offshore developers.
Offshore software development companies are also less likely to be understaffed, so you won't have to worry about employees being sick, showing up late, or not showing up at all. The project can be worked 24 hours a day, 7 days a week with the help of an outsourcing company.
    4. Pay Special Attention to Areas That Are Often Overlooked
The expression
"shoemaker's children have no shoes"
effectively captures the situation that many businesses face on a daily basis. Companies may be able to provide excellent products or services to their customers, but they may not have time to manage internal projects. As a result, excellent ideas wind up collecting dust on the farthest shelves.
Outsourcing projects in full or in part increases a company's capacity, allowing managers to devote internal human resources to projects that might otherwise go unnoticed. Another benefit of offshore software development is that it makes a corporation immune to market changes and unexpected problems. Whether it's an unanticipated product bug, a shift in client demand, or the addition of a new rival, the company will always have free in-house resources to solve the problem.
    5. Flexibility
The creation of a product is rarely a straight line or a map with all directions known. It's a procedure that frequently entails devising a new strategy or altering an existing one. If this occurs, it is critical to ensure that the team can be scaled up or down to meet the changing requirements. It would be incredibly difficult to make any changes if you were working on a project with an in-house team. You will wind up with an extra workforce that is no longer involved in the project if the work scope changes. Of course, you can fire full-time employees, but it will just make things worse because finding an in-house team for a new project will be even more difficult.
With offshore software development outsourcing, you can freely choose the number of resources you need at each stage of project development, and you are not forced to retain extra workers once the project is over. You can simply engage with an offshore development team or request a small team to assist you with your project.
Conclusion
Outsourcing has been a popular trend in the industry since the late 1980s. This approach is used by businesses all over the world to manage various aspects of their operations. Thanks to today's technology and processes,
offshore software development companies
have matured into full-fledged in-house teams, engaging in the most complex projects and activities of their customers' businesses.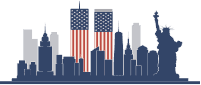 USA
Florida
S Beach St #100 Daytona Beach, FL 32114
United States Of America
joshua@sbinfowaves.com
+1-4073-743-746
Australia
Sydney
Rubix Alliance Pty Ltd Suite 305/30 Kingsway, Cronulla NSW 2230
sales@sbinfowaves.com
+61-1800-682-147
India
Kolkata
Adventz Infinity, Office No - 1509 BN - 5, Street Number -18 Bidhannagar, Kolkata - 700091 West Bengal
sales@sbinfowaves.com
+91-8335-038-522
India
Bengaluru
KEONICS, #29/A (E), 27th Main, 7th Cross Rd, 1st Sector, HSR Layout, Bengaluru, Karnataka 560102
sales@sbinfowaves.com
+91-9163-413-459
Unleash the Sales Beast Within and Watch Your Revenue Soar!
GET A FREE ANALYSIS OF YOUR WEBSITE NOW!