5 Digital Marketing Strategies for Small Businesses in 2022
When you're a small business,
digital marketing strategies
may go to the bottom of your priority list. It may, however, be one of the most effective strategies to attract new customers to your website. Customers can find you more readily when you have a great online marketing plan in place, and you won't have to actively seek out new chances. Trust us when we say that digital marketing has a tremendous influence on small businesses. Now that we are almost in the middle of the year 2022, we've compiled a list of 5 digital marketing strategies for small businesses & startups like yours. These tactics can help you increase brand recognition, improve your search engine results, and put you ahead of the competition.
Let's take a look at what you can achieve in 2022.
1. Audit Your Existing Pages
The New Year is a great time to clean up your house, and it's also a great time to take a look at your website. Are there any pages that aren't doing well and should be removed? A content audit may help you not only streamline and improve the usability of your website but also identify any holes that need to be filled in the months ahead. Examine each page of your website and ask yourself the following questions:
Which pages have the most visitors?
What are the most popular pages in terms of visitors and conversions?
What parts of the site haven't been updated in a long time?
You'll have all the data you need to decide if a page should be kept as is, optimized, or eliminated. A digital marketing company for small businesses in India may provide you with content marketing services to help boost traffic if you require fresh or amended material.
2. Focus on Quality Backlinks
Getting other websites to link back to you might help you rank higher in the search engines. This tells Google, Bing, and Yahoo that your website is trustworthy and credible.
When it comes to backlinks, the number is less significant than quality. A single backlink from a high-quality website is far superior to a hundred spammy links. Hence, do not be hesitant to take your time! What is the most effective way for obtaining quality backlinks? By producing and providing useful material that others want to share. You're more likely to acquire that all-important stamp of approval from another website if you create long-form articles or infographics that address prospective buyers' questions.
3. Use Social Proof
Your digital marketing strategies can be greatly aided by social proof. In the eyes of potential clients, an endorsement from a pleasing business adds credibility to your company.
With an astounding 90% of customers checking internet reviews before making a purchase, your small business may see an increase in sales and inquiries. Reach out to your loyal customers and see if they'd be willing to submit a testimonial or collaborate on a case study with you. This content may then be shared on any relevant internet pages, social media platforms, and brochures as a part of
Social Media Marketing
.
4. Consider Voice Search
Over the last few years, voice search has been increasingly popular. We all have voice searches on our phones, and many people also have a smart speaker such as an Amazon Echo or
Google Home
. You may utilize this to your advantage if you want to increase your small business's web marketing in India. People use voice search in a different way than if they entered their query into a search engine. They ask more questions and speak in a more conversational tone. Making changes to your web pages to support this, such as inserting pertinent FAQs, may make it simpler for voice searches to locate and obtain immediate answers from your site, giving your brand credibility.
It's also a good idea to optimize your site for local searches.
5. Look at Your Local SEO
When it comes to digital marketing strategies for your small business in India, local SEO might be one of the most important techniques in your toolkit. Local SEO may assist you to target the proper geographical region if you focus on offering products and services to a local area. Here are a few basic techniques to increase your local visibility:
Completing your Google Business Profile.
Using local keywords (for instance, 'xxx "in location"').
Obtaining backlinks from other websites with a local focus.
Mentioning the markets in which you sell your goods and services. Localized landing pages are an excellent approach to do this.
Creating SEO-friendly blogs and web content that benefits your local audience. If you want assistance, an agency for an SEO

Expert in Kolkata

 may assist you with your SEO blog planning needs.
Takeaway
Don't overlook the importance of digital marketing strategies for small businesses & startups. We hope that this blog has provided you with some ideas for your next digital marketing campaign. Small modifications might have a big influence on your search engine results if you're a small business. Investing a few hours each week to examine your online presence and make a few changes can result in more web traffic, sales, and inquiries. Remember that if you don't have time to work on these techniques on your own, a reputable
Digital Marketing Agency in Kolkata
 can gladly assist you.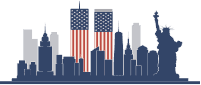 USA
Florida
S Beach St #100 Daytona Beach, FL 32114
United States Of America
joshua@sbinfowaves.com
+1-4073-743-746
Australia
Sydney
Rubix Alliance Pty Ltd Suite 305/30 Kingsway, Cronulla NSW 2230
sales@sbinfowaves.com
+61-1800-682-147
India
Kolkata
Adventz Infinity, Office No - 1509 BN - 5, Street Number -18 Bidhannagar, Kolkata - 700091 West Bengal
sales@sbinfowaves.com
+91-8335-038-522
India
Bengaluru
KEONICS, #29/A (E), 27th Main, 7th Cross Rd, 1st Sector, HSR Layout, Bengaluru, Karnataka 560102
sales@sbinfowaves.com
+91-9163-413-459
Unleash the Sales Beast Within and Watch Your Revenue Soar!
GET A FREE ANALYSIS OF YOUR WEBSITE NOW!